Aston Martin's first electric car - meet the Rapide-E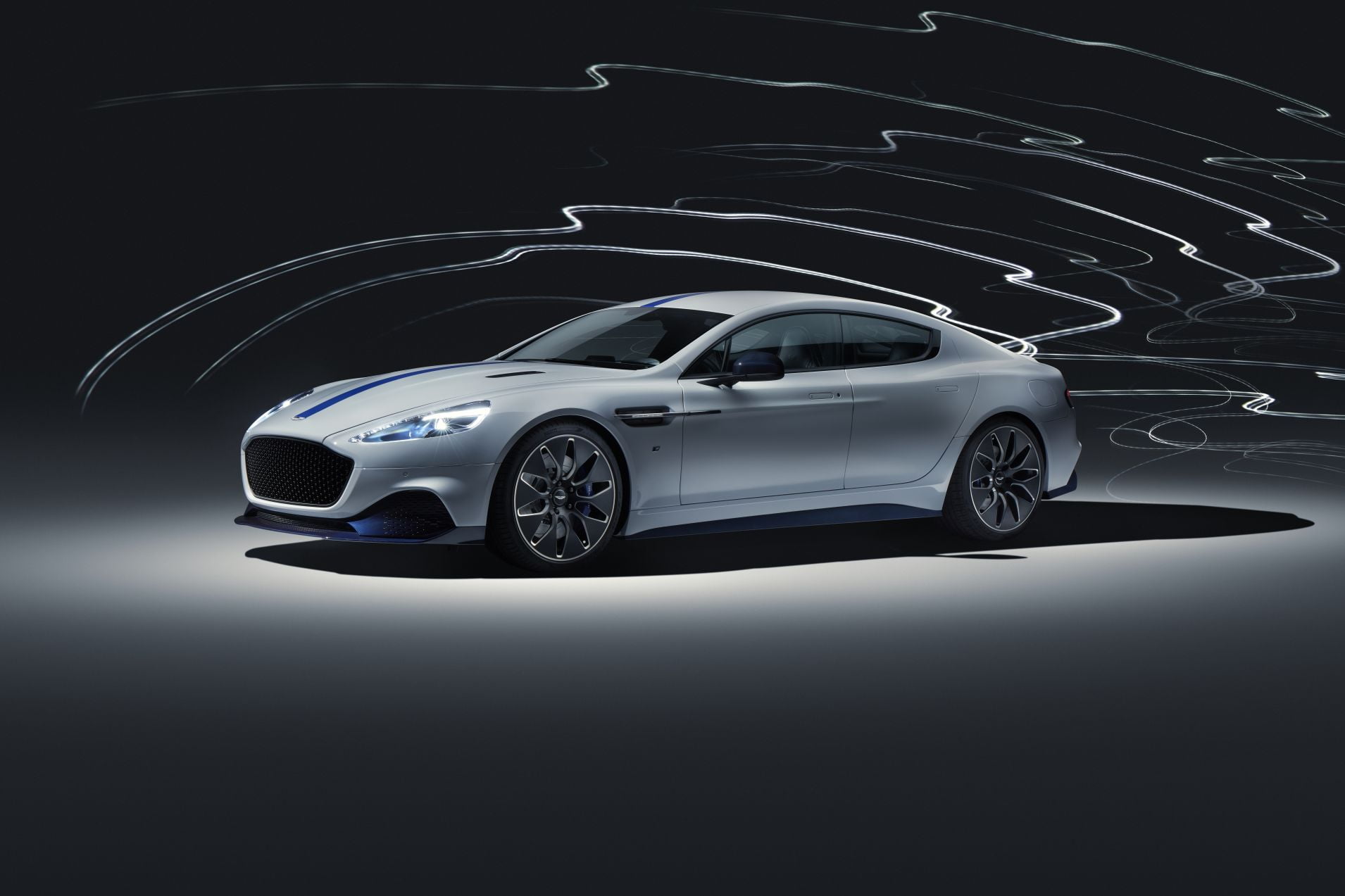 Aston Martin debuted its new and first all-electric production car, the Aston Martin Rapide E, at Shanghai Motor Show in Shanghai, China. There will only be 155 units made, according to Aston Martin.
Powered by an 800-volt, 65 kWh battery, Aston Martin estimates the Rapide E will be able to travel "over 200 miles" on a single charge. Twin motors mounted on the rear axle will generate 450kW (or over 600 horsepower) and can get the car up to a top speed of 155 miles per hour. 0 to 100 km/h is achieved in under four seconds. When plugged into a high-speed charger, the car's battery can be recharged at a rate of 310 miles per hour.
Inside, there's a 10-inch digital display that shows information like the battery's state of charge, according to Aston Martin. This information can be also viewed on the car's app, which can also show you where your car is parked.
The car can go 185 miles between charges using a 400V charger (a standard charger is 240V) or 310 miles using a common high-speed charger, an 800V outlet.
A sign of changing times, indeed.