The Aston Martin Rapide S is an evolution of the Rapide, a four door, four seater performance sports saloon launched in 2010. The name is derived from Aston's luxury Lagonda brand of saloons. The Rapide truly can be mistaken for a larger grand touring coupe, with its very smooth roofline carrying all the way to the trunk.
Four tailored colour and trim combinations emphasize the distinguished quintessential design character of Rapide S. Available in Ultramarine Black or Solent Silver exterior paint with a Dark Knight or Sahara Tan interior theme.
The latest series AM29 V12 plays to the tune of providing 630 Nm (465 lb ft) of torque and potent power of 552 bhp (558 PS), capable of taking the Rapide S to 100 kph in a spectacular 4.9 seconds.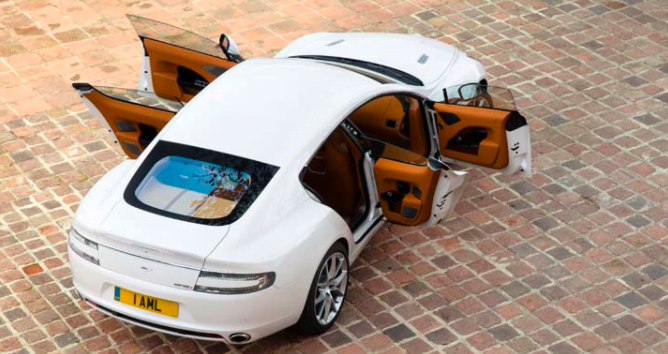 We believe supreme comfort and superb performance sum up the Aston Martin Rapide as one of the top choices for four seat four door performance saloons.