The Audi A4 is a line of compact executive cars produced since 1994 by the German car manufacturer.
The A4 has been built in five generations with the first generation A4 succeeding the Audi 80. The Audi A4 automobile layout consists of a longitudinal, front-engine design, with transaxle-type transmissions mounted at the rear of the engine. The cars are front-wheel drive, or on some models, "quattro" all-wheel drive.
The A4 is available as a sedan and station wagon depending on its respective markets. The second (B6) and third generations (B7) of the A4 also had a convertible version, but the B8 version of the convertible became a variant of the Audi A5 instead as Audi got back into the compact executive coupé segment.
Sedan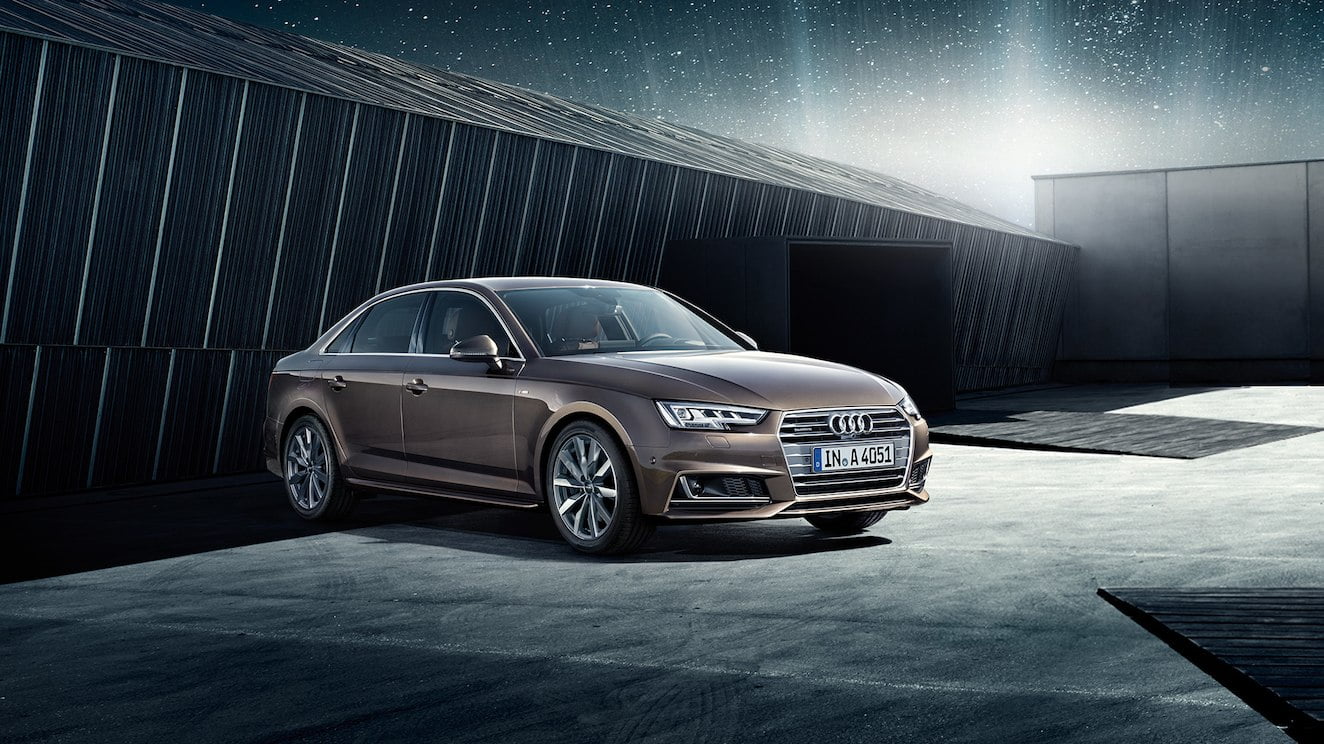 With generations of experience to draw from, the Audi A4 Sedan is a compact executive car that is powerful and efficient. It combines technology and aesthetics to offer a refined experience in its class.. The innovative Audi virtual cockpit with its high-resolution LCD screen, MMI Navigation with MMI Touch and inspiring accents in the interior offer a luxury-class standard.
The Audi A4 Saloon is available as either a 1.4 litre TFSI petrol or the 2.0 litre TDI diesel variant. The next generation, 7-speed S tronic transmission brings smooth, swift gear changes, while electromechanical steering, together with the completely new five-link front and rear suspension, improves agility and comfort on the road.
The A4 Sedan is offered in three various trim lines - the Premium Plus, Technology Pack and S-Line. The Premium Plus offers premium specification as standard. The Technology Pack provides additional technology such as Audi Virtual Cockpit, MMI Navigation with MMI touch and Audi Smartphone Interface. The S-line exterior package emphasizes a sportier characteristic to match the A4.