Formula E
Audi is be the first German automobile manufacturer to race in Formula E. The brand with the four rings took over ABT Sportsline's place on the grid. The Allgäu-based team has been successfully present in Formula E since the electric racing series' inception and in the future will be taking care of the Audi race cars as the fielding team. The fourth Formula E Season started at the beginning of December in Hong Kong. 2016/2017 champion Lucas di Grassi and Daniel Abt are the official drivers of the Audi ABT Formula E Team.
The schedule for Formula-E 2017/2018
02/12 Hong Kong (HK)
03/12 Hong Kong (HK)
13/01 Marrakesh (MA)
03/02 Santiago (RCH)
03/03 Mexico City (MEX)
17/03 Punta del Este (ROU)
14/04 Rome (I)
28/04 Paris (F)
19/05 Berlin (D)
10/06 Zurich (CH)
14/07 New York (USA)
15/07 New York (USA)
DTM - Deutsche Tourenwagen Masters
DTM Champion, winners of the teams' and manufacturers' classification, Audi drivers in the top four positions of the table: In 2017, Audi Sport finished the DTM season with its most successful results of all time. As title defenders in this year's DTM, Audi is no longer the hunter but the hunted.
RDX - World Rallycross Championship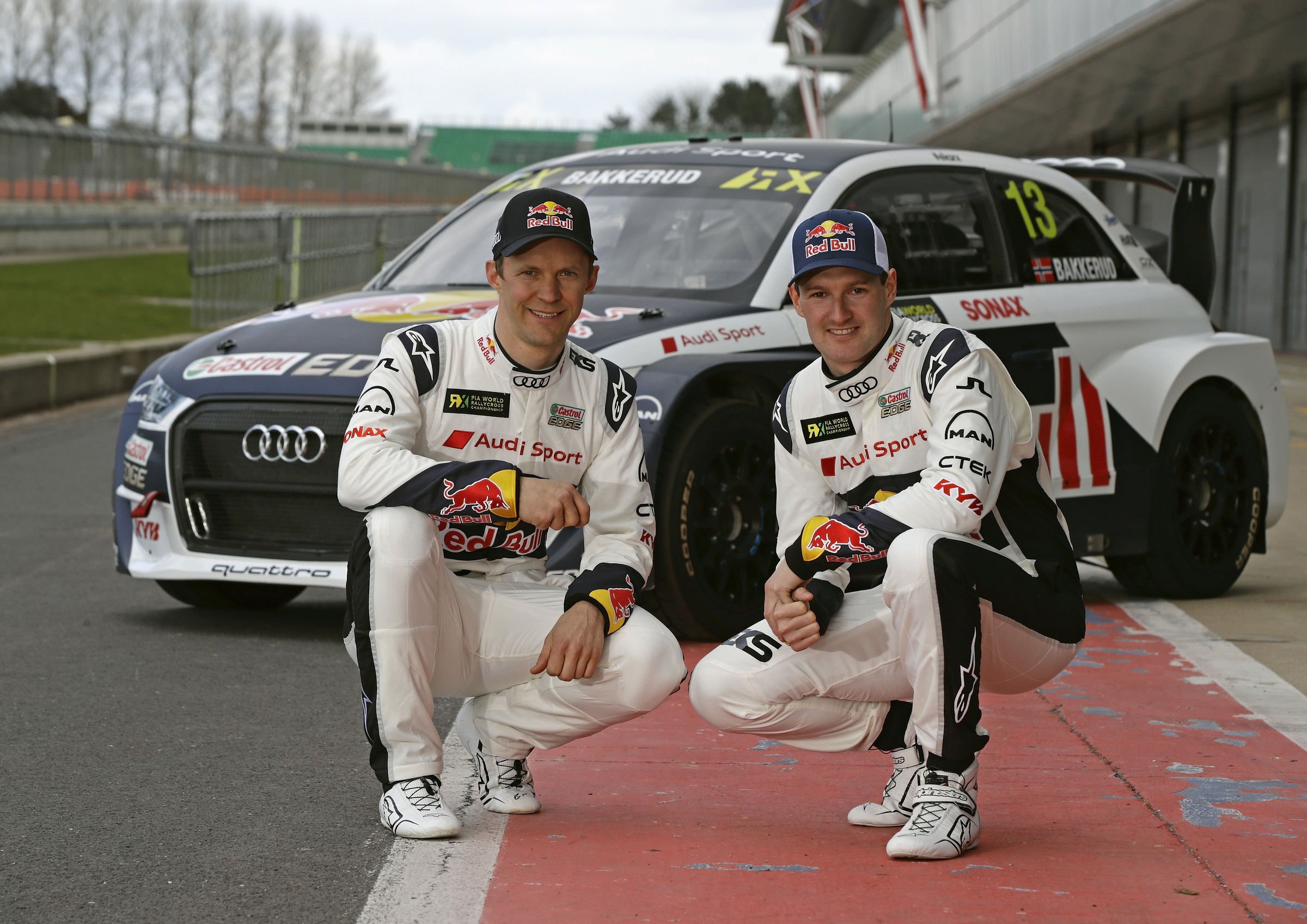 Under its new name, EKS Audi Sport, the team will compete in the 2018 FIA World Rallycross Championship (World RX) with two newly prepared Audi S1 EKS RX quattro cars. Andreas Bakkerud, one of the most successful rallycross campaigners, is joining team principal and driver Mattias Ekström on the grid in the second car.
Schedule World RX 2018
14/04–15/04 Barcelona (E)
28/04–29/04 Montalegre (P)
12/05–13/05 Mettet (B)
26/05–27/05 Silverstone (GB)
09/06–10/06 Hell (N)
30/06–01/07 Höljes (S)
04/08–05/08 Trois-Rivières (CDN)
01/09–02/09 Lohéac (F)
15/09–16/09 Riga (LV)
29/09–30/09 Austin (USA)
13/10–14/10 Estering (D)
24/11–25/11 Kapstadt (ZA)
RS 3 LMS
In the new Audi RS 3 LMS, Audi, for the first time, offers its customers a cost-efficient factory-built entry-level race car.
R8 LMS GT4
Before the New York International Auto Show the Audi R8 LMS premiered in its GT4 version
GT Racing
The latest generation of the Audi R8 LMS, which sets the benchmark in aerodynamics, lightweight construction, safety and customer friendly service, will compete in all the important GT3 racing series in North America, Asia, Australia and Europe in 2017 again.