Flying Spur
The Bentley Flying Spur is a four-door saloon produced by Bentley Motors since 2005. It is a four door variant of the Bentley Continental GT coupé manufactured in Crewe, England. The Flying Spur is built around the power of a 6.0 litre twin-turbocharged powerplant in the Flying Spur and Flying Spur W12 S. The Flying Spur V8 S and Flying Spur V8 share the same 4.0 litre V8 S twin-turbocharged engine.
The Flying Spur has an advanced all-wheel drive powertrain. A Torsen centre differential distributes power automatically between the front and rear axles – whichever is judged to have established greatest traction. All of the power and grip is transmitted using an 8-speed quickshift transmission.
Technology plays an important element in the Flying Spur. Specially designed for Bentley, audio, telephone, navigation system and ride and comfort settings are all just a fingertip away. Rear passengers can switch between the front Infotainment system and the rear, as well as control volume via the Touch Screen Remote in the rear compartment. The optional 4G LTE Wi-Fi hub gives you fast access to online music and video, cloud services and other internet-based content, all while you are on the move. Just add a SIM card to connect to the mobile network of your choice.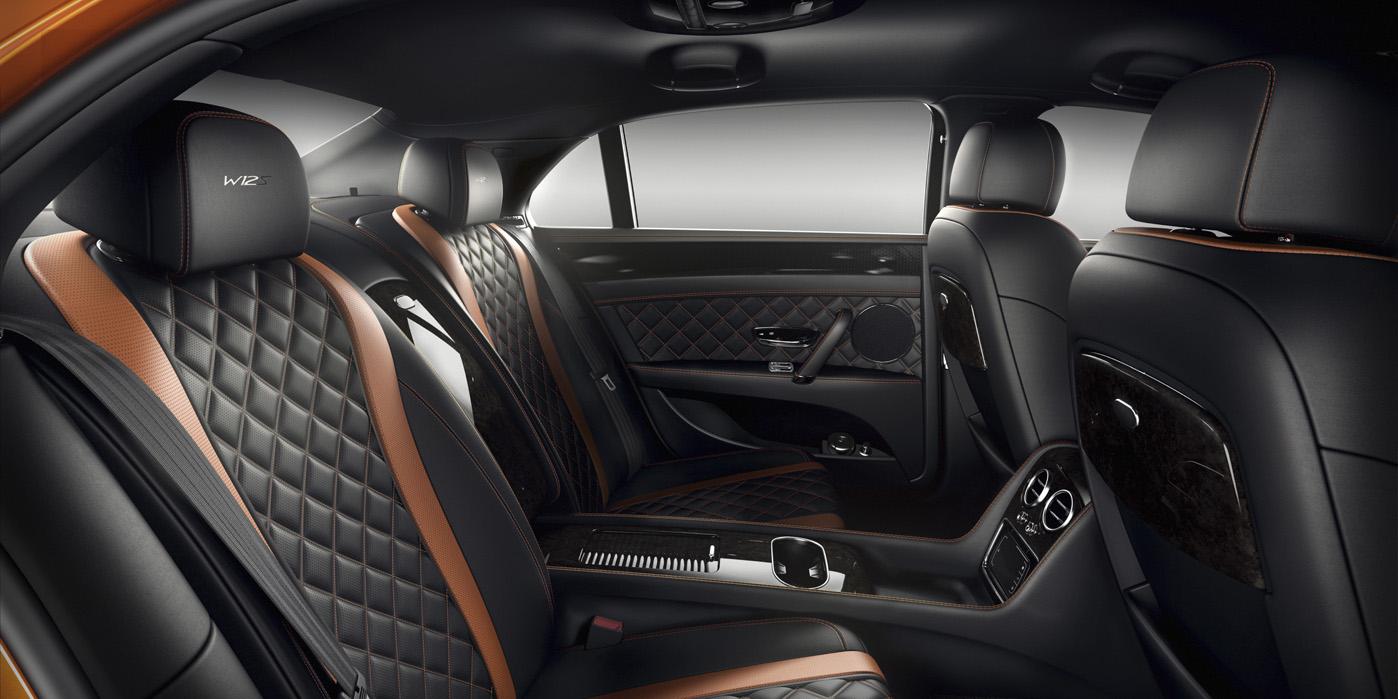 In the Flying Spur W12, control can be passed easily to the rear passengers through the integrated Touch Screen Remote (TSR). Located in the centre of the rear console it can be easily removed from its docking station for ease of use. It controls the rear window blind and rear climate conditions as well as the seat heating and ventilation (where fitted). You can also use it to adjust the volume of the front Infotainment system as well as switching between radio, media, and map modes.
The Flying Spur offers the flagship Naim™ for Bentley audio system incorporating 11 custom-built balanced mode radiator speakers.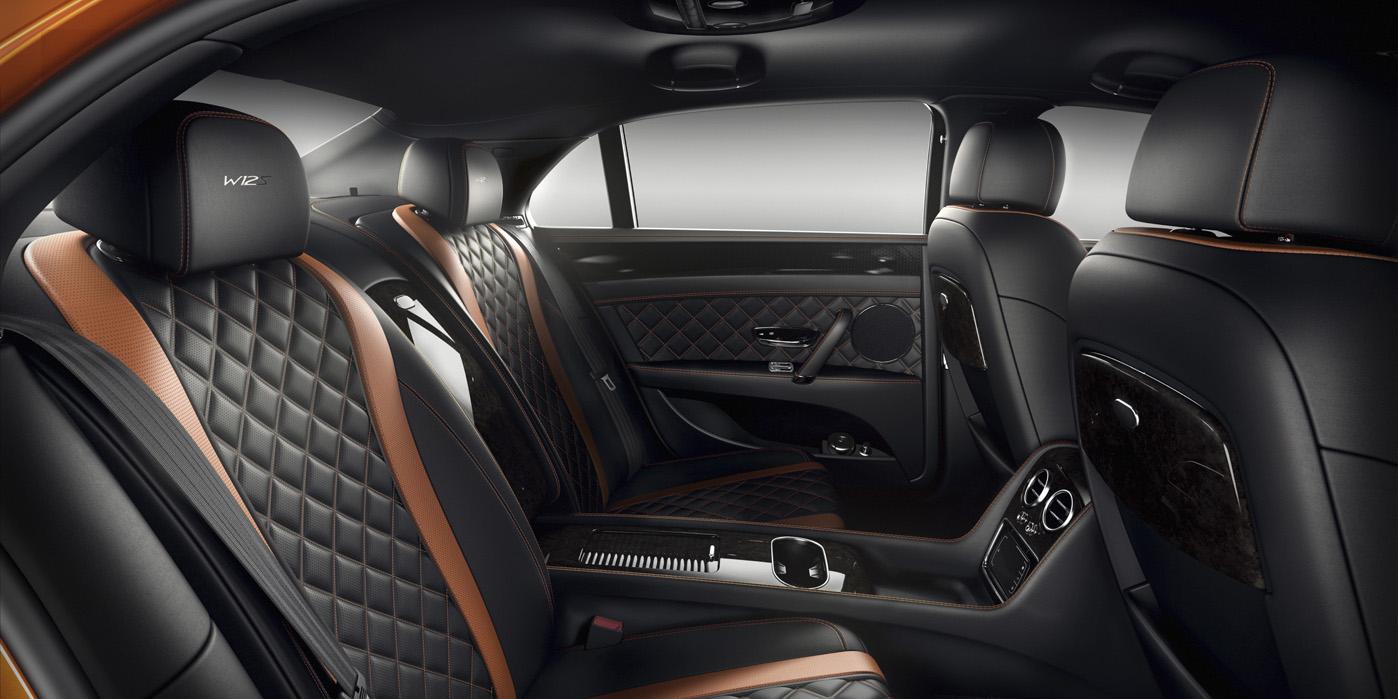 Making the Flying Spur even more exclusive is the Mulliner edition with specification from the custom house as well as the possibility of expanding your imagination with the help of their bespoke commissioning department.
To present a sense of the level of craftsmanship and attention to detail taken by Bentley, it takes over 130 hours to build each Flying Spur from start to finish.