Mulsanne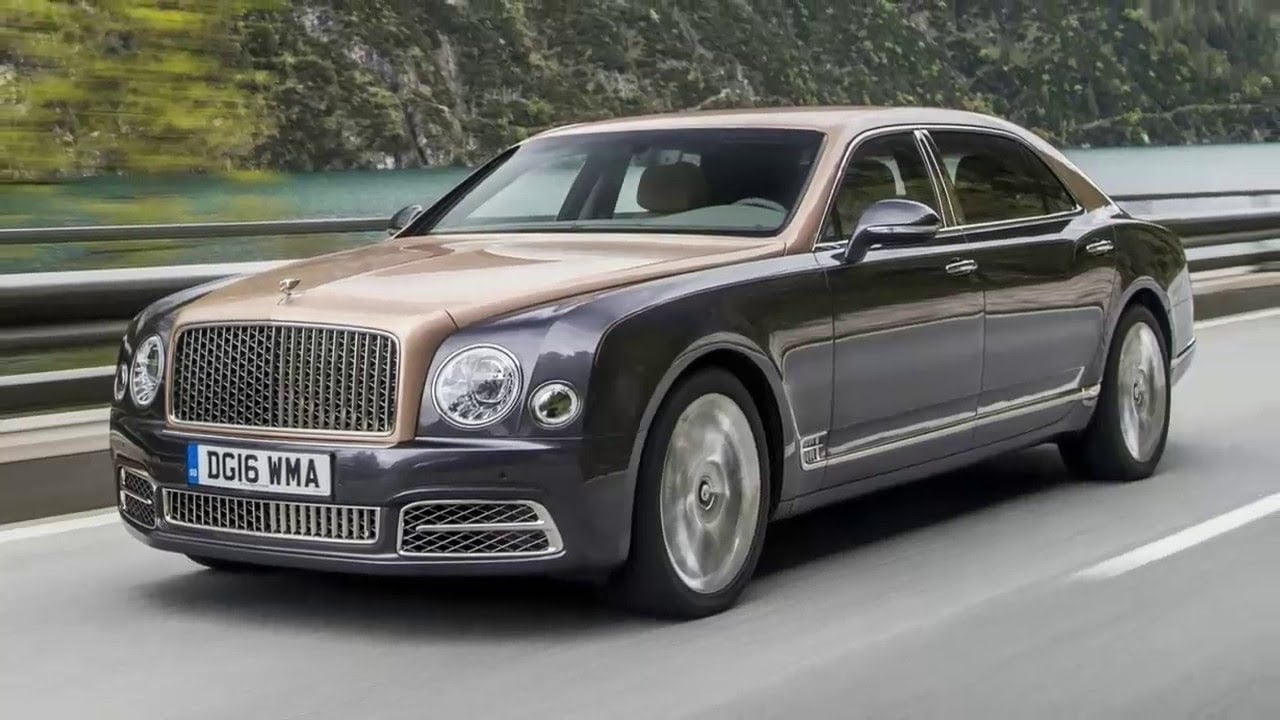 The Bentley Mulsanne is a British handmade full-size luxury car produced by Bentley Motors in the United Kingdom. The car is named after the Mulsanne Corner of the Le Mans racing circuit, Bentley cars having won six victories at the 24 Hours of Le Mans in the past.
This luxury saloon is the flagship model of the Bentley range which in their terms is the ultimate combination of both luxury and performance. The range offers a choice of three vehicles: the Mulsanne, the Mulsanne Speed for more dynamic driving and, for those who prefer to travel in the back with extra legroom and comfort, the Mulsanne Extended Wheelbase.
The range has a formidable road presence courtesy of its crisp, sharp lines and the sweeping curves of the aluminium bodywork, instantly recognisable as a modern interpretation of classic Bentley design. One-piece front bumper, grilles, bonnet and fenders create a wide confident stance. An eye-catching radiator shell features bright stainless steel vertical grille vanes.
The Mulsanne features a unique hand-built 6¾ litre twin-turbocharged V8 engine. Power is transmitted to its rear-wheels seamlessly via an 8-speed automatic transmission.
The interior of the Mulsanne is certainly a luxurious place to be in. The front seats feature 14-way electrical adjustment with an easy entry and exit movement, while the back seats offer 8-way adjustment. All include lumbar support, two memory positions and adjustable heating for the ultimate in comfort, wherever you sit in the car. Deep pile flat-cut carpets are handcrafted specifically for your car – rather than being mass manufactured. The air-conditioning system can be controlled from any seat in the car, and features four separate zones, which allow each occupant to adjust temperature and fan speeds to suit them.
The Mulsanne's infotainment system has an 8" touch screen control that lets you access the car's state-of-the-art information, entertainment and vehicle systems with ease. In-car Wi-Fi with 4G-connectivity and Google integration, keep you connected to online services such as music stores, all Google Play apps for entertainment, video calls, productivity apps and much more. Voice input (supported in 25 languages) puts you in complete control without having to look away from the road ahead. Passengers can explore a wide range of infotainment options through two 10.2" entertainment tablets housed in the front seatbacks. These tablets are convenient and mobile (for use inside and away from the car) giving access to a world of TV, video entertainment, games, video calling and media streaming via Bluetooth headphones.
The Mulsanne can also be specified with a superior automotive audio system – Naim™ for Bentley Premium Audio. This bespoke on-board audio system features 20 custom-made speakers, 20 channels, a 2,200-watt amplifier and super tweeters.
Additionally, the Mulsanne has a number of specification elements available as well as accessories and personalization options.