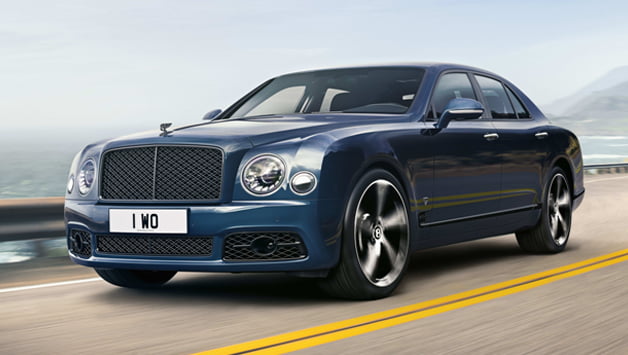 Bentley Mulsanne ends its production with this 6.75 edition; 30 units only
---
Bentley introduced its 6.75-litre V8 engine first in 1959 with the Bentley S2. Since then, the engine has been used in various models, most recently the flagship Mulsanne. The Mulsanne, famously named for its LeMans race reference, will be ending its production soon. As a tribute, the company will be using its special 'Mulliner' division to produce 30 final examples known as the Mulsanne 6.75 edition.
Custom details reference the 6.75 Edition Mulsanne including chrome plaques, seat motifs and LED puddle lights. In traditional Bentley fashion, one can also expect a signed engine number plaque from the Engineer that took nearly 30 working hours to hand-build the 6.75-litre engine.
With production said to be over 62 years and with 36,000 units made, this 537 hp V8 engine is claimed to have been the longest in production for any V8 motor.