BMW i8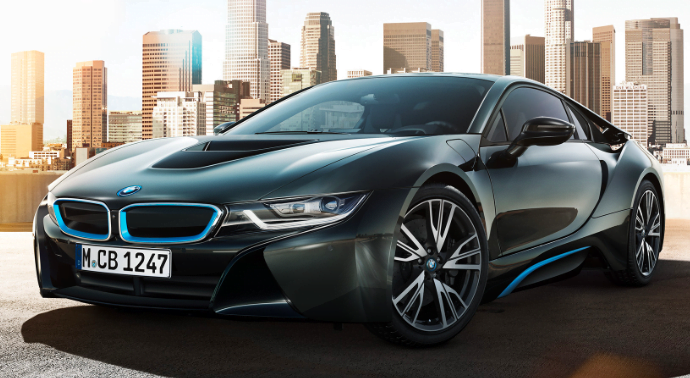 The BMW i8 is a plug-in hybrid sports car developed by BMW. The i8 is part of BMW's electric fleet "Project i" being marketed as a new sub-brand, BMW i. The 2015 model year BMW i8 has a 7.1 kWh lithium-ion battery pack that delivers an all-electric range of 37 km.
Performance for the i8 includes acceleration to 100 km/h in 4.4 seconds. The plug-in hybrid system of the BMW i8 comprises a three-cylinder, 1.5-liter BMW TwinPower turbo gasoline engine combined with BMW eDrive technology used in the BMW i3 and develops maximum power of 230 hp.
The BMW i8's second power source is a hybrid synchronous electric motor specially developed and produced by the BMW Group for BMW i. The electric motor develops maximum power of 131 hp and produces its maximum torque of around 320 N⋅m from standstill.