Bugatti Chiron
The Bugatti Chiron is a mid-engined two-seater sports car developed and manufactured in Molsheim, France, by Bugatti Automobiles as the successor to the Bugatti Veyron. Claimed at the time to be the fastest, most powerful, and exclusive supersports car in Bugatti's history.
The heart of the Chiron is a quad-turbocharged 8 litre W16 engine. This unique motor generates an incredible 1,500 hp and 1,600 Nm of torque, with an almost linear power output between 2,000 and 6,000 rpm. The Chiron can accelerate from 0–100 km/h in 2.4 seconds and is electronically limited to a top speed of 420 km/h.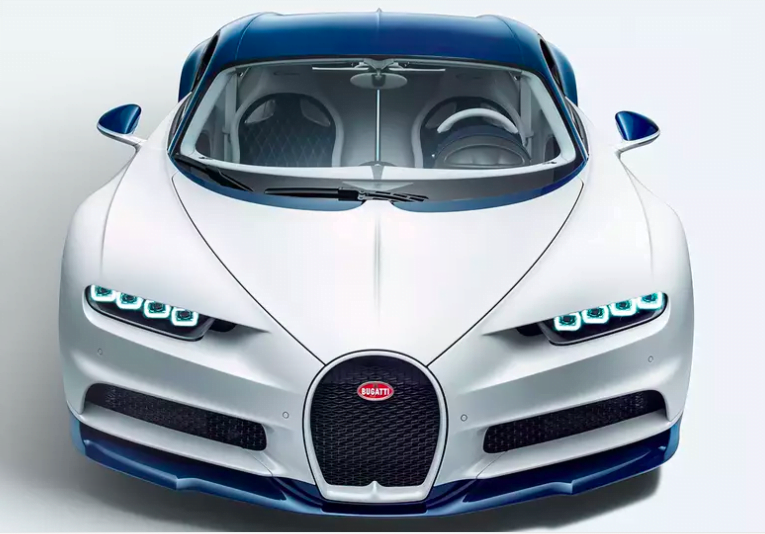 Like its predecessor, the Veyron, the Chiron utilises a carbon fibre body structure, independent suspension and a Haldex All-wheel drive system.
The interior is absolutely exquisite while the analog speedometer showcases an almost magical 500 km/h in its display. The base price for the Chiron was €2,400,000 before personalisation begins and interestingly the first 200 Chirons were sold before the first delivery of the car.
A unique Bugatti Release
On August 30, 2018, LEGO unveiled a working life-size 1:1 scale model of the Chiron. With the exception of the wheels and the Bugatti badge, every part was constructed with LEGO Technic elements (339 unique types, over 1,000,000 pieces in total). The engine was created with the same LEGO's Power Functions motors found in standard models; it was estimated to produce 5.3 HP and 92 Nm of torque. The car was test driven by Andy Wallace, Bugatti's official test driver.