Bugatti Technology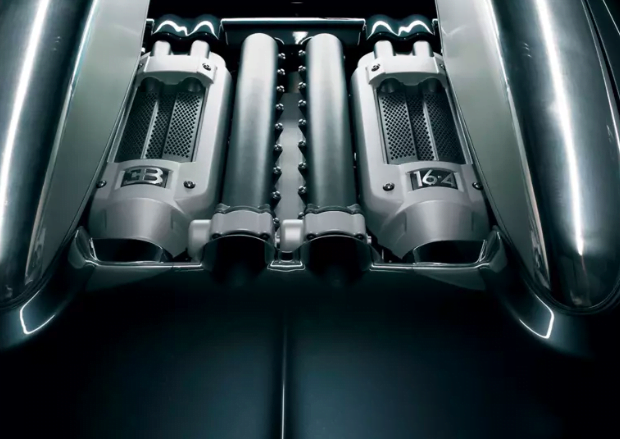 Bugatti has a number of technological achievements to their credit. Most recently is the benchmark setting performance figures of the Bugatti Veyron that has now been succeeded by the Chiron and very recently launched Divo.
The Veyron performance figures include:
1,001 hp
16-cylinder engine
Maximum Speed - 400 + km/h
In order to achieve such figures, Bugatti had to create some unique technologies.
Engine
Two VR8 blocks matched to a single crankshaft to create a W16 cylinder engine. This block used special materials to reduce weight and be capable of running under a continuous full load.
Gearbox
The first ever 7-speed dual clutch transmission used by a manufacturer was presented on the Veyron capable of handling torque loads as high as 1,500 N.m.
Cooling
Given the immense performance figures suggested, the Veyron runs 10 radiators with two systems of cooling to handle heat generated in slow traffic as well as during high performance applications.
Tires
Tires were customised in partnership with Michelin to be able to withstand speeds as high as 400 km/h.(A first for a production car).
Variable Aerodynamics
The Veyron uses an active rear wing to help with optimised braking performance. The wing flips up at higher speeds to increase downforce, thus improving brakeforce characteristics. All activated based on the brake pressure applied by its driver.