Celebrating an icon: Ferrari's F40 just turned 30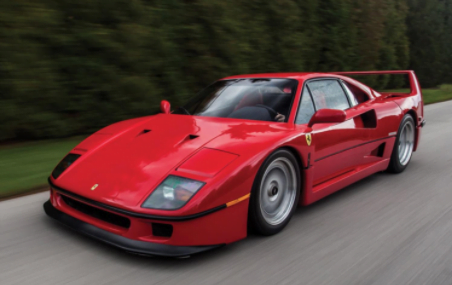 The last Ferrari to have been created by the founder, Enzo Ferrari himself

2.9 litre twin turbo V8 capable of reaching 100 kph in just 3.8 seconds

World's fastest car for a brief period capable of exceeding 320 kph, 30 years ago!
Speed, lightness and performance help describe the iconic Ferrari F40, a symbol of an era gone by. Ferrari honours 30 years since the inception of this exceptional machine with a reunion of three of its creators: Ermanno Bonfiglioli, then Head of Special Projects, Leonardo Fioravanti, a designer for Pininfarina, and test driver Dario Benuzzi.
It is said to have been the last car created by the founder, Enzo Ferrari. The F40 was a technological testament to setting new boundaries for the entire industry. This included being the world's fastest car for a brief period of time capable of exceeding 320 kph thanks to weight consideration in all elements of the car. This meant no power steering, no power brakes or electronic devices. Add to this the use of a tubular steel frame chassis, carbon composite materials and kevlar reinforcement panels providing three times more torsional rigidity than cars built at the time.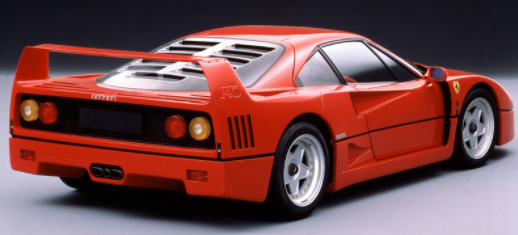 Derived from the 288 GTO Evoluzione, the 2.9 litre twin turbocharged 8-cylinder engine used by the F40 was capable of producing 471 hp and incredibly took just 3.8 seconds to reach 100 kph. Priced at $400,000 when new, the F40 achieved cult status nearly right away and has since seen its value appreciate several times over the years.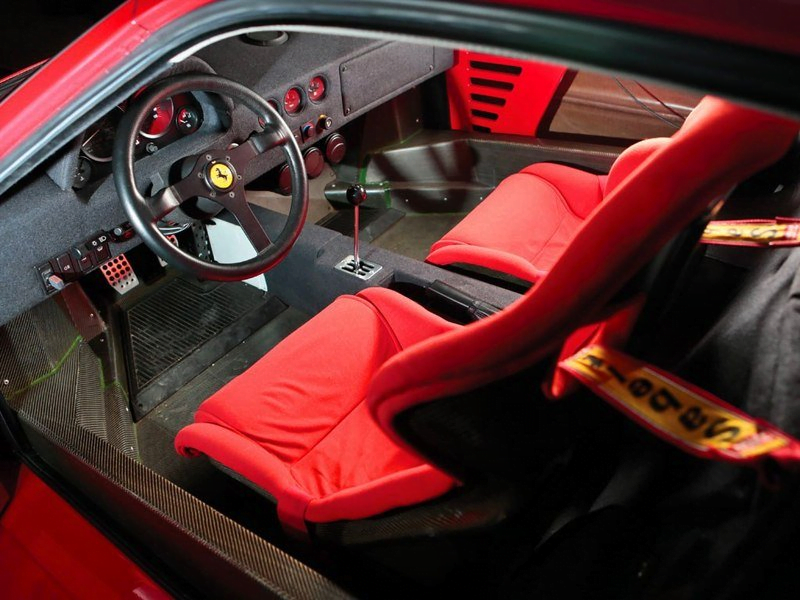 It truly was the ultimate expression of technology ensuring the freedom allowed for building road going cars was taken to the limits.