488 GTB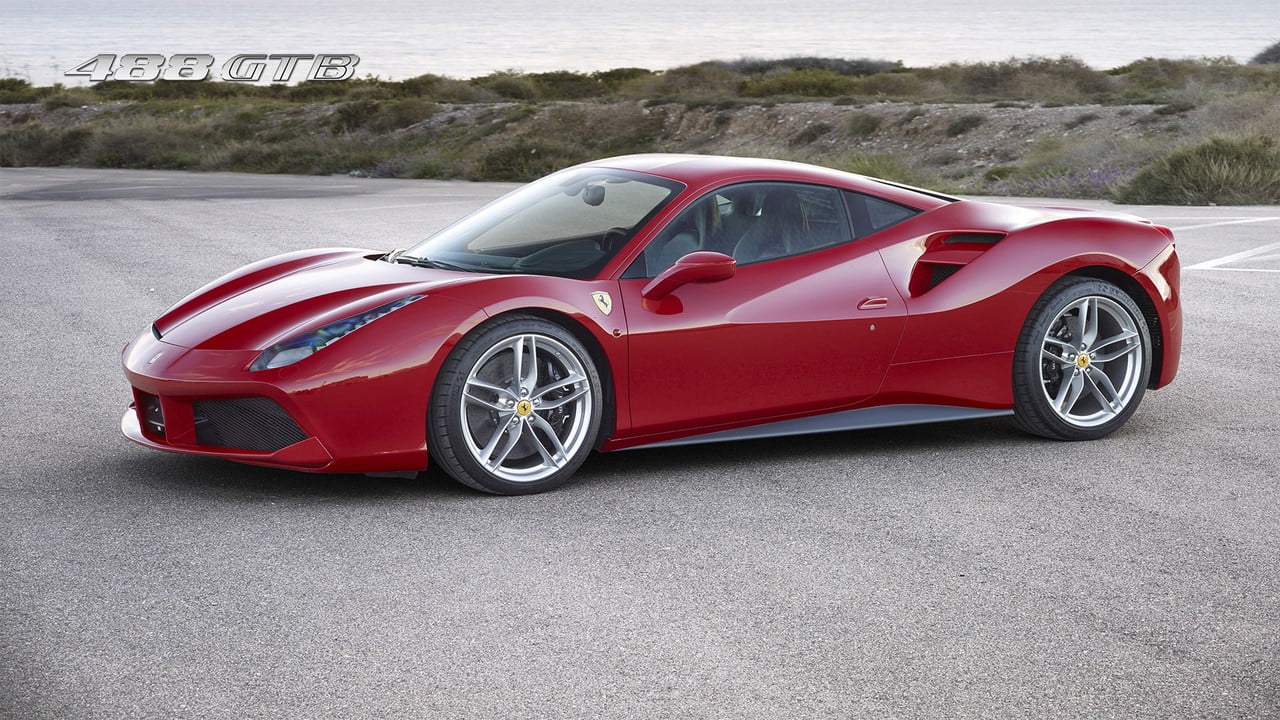 The Ferrari 488 GTB is a mid-engined sports car introduced in 2015 to replace the previous 458. The car is an update to the 458 with notable exterior and performance changes.
The car is powered by a 3.9-litre twin-turbocharged V8, smaller in displacement and higher in output than the 458's naturally aspirated engine. The engine produces 661 bhp and 760 N⋅m of torque.  This results in a specific power output of 169.4 hp per litre and specific torque output of 194.8 N⋅m per litre, both records for a Ferrari car.
Claimed manufacturer performance for the 488 GTB is 0–100 km/h in 3.0 seconds, 0–200 km/h in 8.3 seconds, covering the quarter mile in 10.45 seconds and continuing to a top speed in excess of 330 km/h.
The only available transmission for the 488 is an automated manual dual-clutch 7-speed F1 gearbox manufactured for Ferrari by Getrag, based on the gearbox used in the 458.
The body of the 488 has been designed to increase downforce by 50% over the 458 while reducing aerodynamic drag. A new front double splitter serves two functions: increasing radiator cooling by forcing air into them and also channeling the air over the underbody vortex generators to create ground effect without adding unwanted drag. Even the door handles - dubbed 'shark fins' - are shaped in a way which improves airflow by cleaning and funneling air into the large intakes above the rear wheels.