Portofino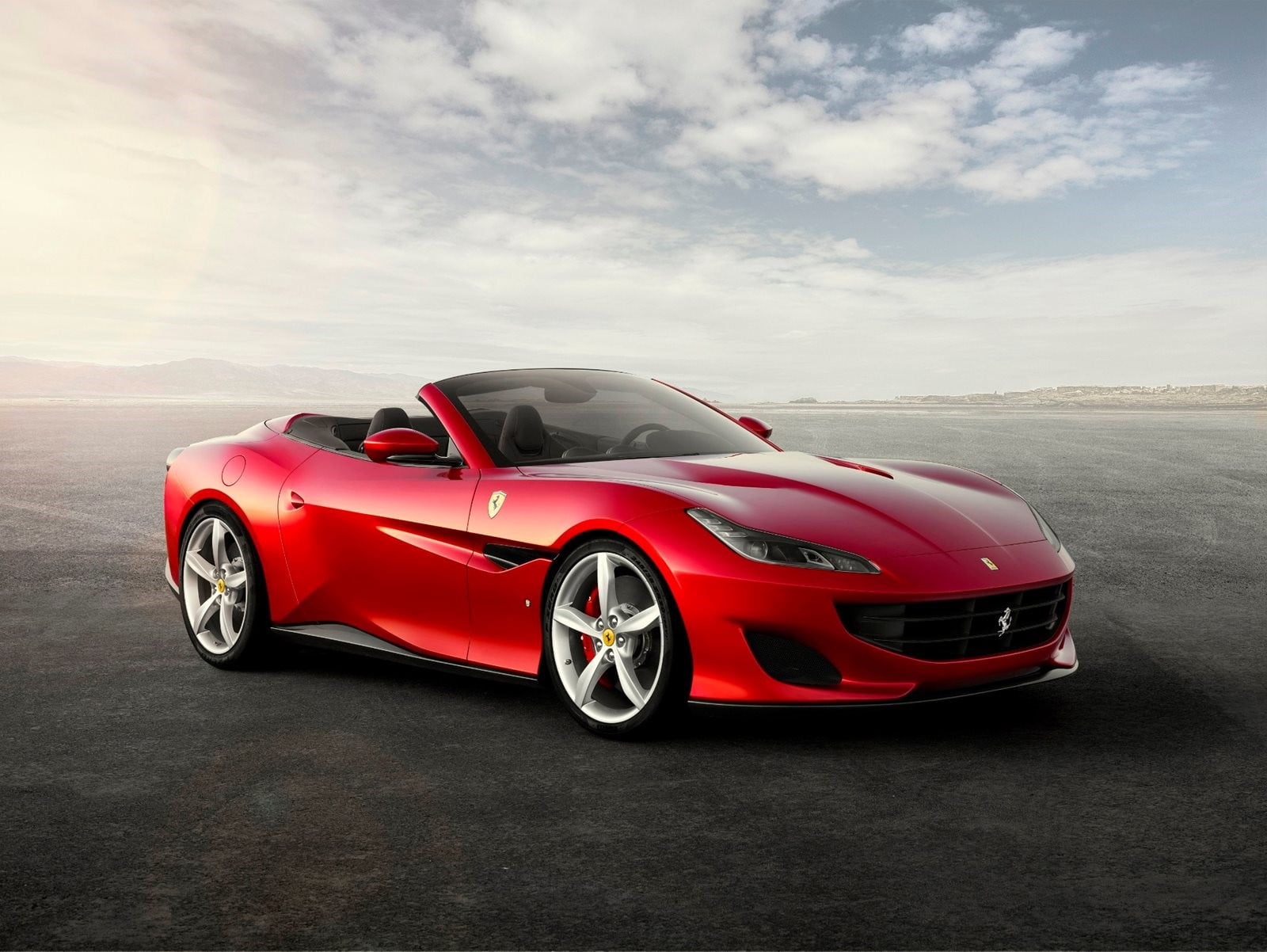 The Ferrari Portofino is a grand touring sports car that succeeds the company's previous V8 grand tourer, the California T. It is a two-door 2+2 hard top convertible and is named after the Italian Portofino village.
The engine, a 3.9 L twin-turbocharged V8, is the same as in the GTC4Lusso T, but yields a slightly detuned power output of 591 hp and 560 N⋅m of torque. The power is transferred via a dual clutch 7-speed transmission. This convertibile can accelerate from 0–100 km/h in 3.5 seconds, 0–200 km/h (0–124 mph) in 10.8 seconds and can attain a top speed of 320 km/h.
The interior of the Portofino was developed after taking input from various clients. The rear seats now have an increased legroom (increased by 5 centimetres) and the infotainment system is now more advanced and easy to use, featuring a 10.2-inch display screen in the centre console featuring Apple CarPlay, as in its predecessor. The air conditioning system has been refined as well and is now 25% faster and 50% quieter than the California's with the multifunction steering being a carry over from California.
Ferrari says that the chassis has been re-designed with the weight reduced by 80 kg and has better torsional rigidity. The company claims that the chassis is now up to 35 per cent stiffer. This is the first model in Ferrari's GT range to get an electro-mechanical steering assembly which makes for a 7 per cent reduction in steering ratio and improving the response of the car.