XF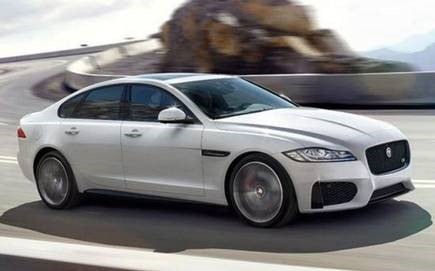 The Jaguar XF is an executive/mid-size luxury car. In some markets across the world, the Estate variant is available as well. The XF is an evolution of the original J-Blade design pioneered in the original XF, with a largely similar silhouette.
The Jaguar XF is offered in three variants:
JAGUAR XF PURE
JAGUAR XF PRESTIGE
JAGUAR XF PORTFOLIO
The XF Pure is offered with a 2.0 litre 4 cylinder diesel engine producing 177 hp. The XF Prestige has the added option of a 197 hp 2.0 litre turbocharged petrol engine. The XF Portfolio offers the 2.0 litre diesel as well and a more performance oriented 245 hp 4 cylinder petrol engine.