ES 300h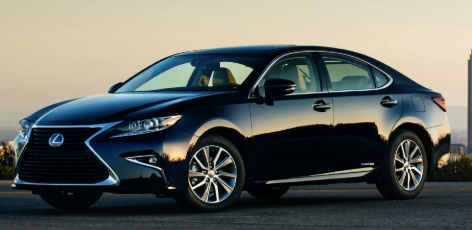 The Lexus ES300h is an executive mid-size sedan. Seven generations of the sedan have been introduced to date, each offering V6 engines and the front-engine, front-wheel-drive layout. Lexus has positioned the ES in the comfort luxury segment, with an emphasis on interior amenities, quietness, and ride quality, in contrast with more firm-riding sport sedans.
The exterior takes on the new design language by Lexus in using the signature spindle grille.
The ES300h uses a 2.5 litre mild hybrid engine that combines a 4-cylinder inline engine combined with an self charging electric motor. Performance figures suggests 215 bhp and 0-100 km/h in 8.9 seconds.
Added features include a 3-layer insulation system to further reduce road noise.