2019 Mercedes-Benz CLA revealed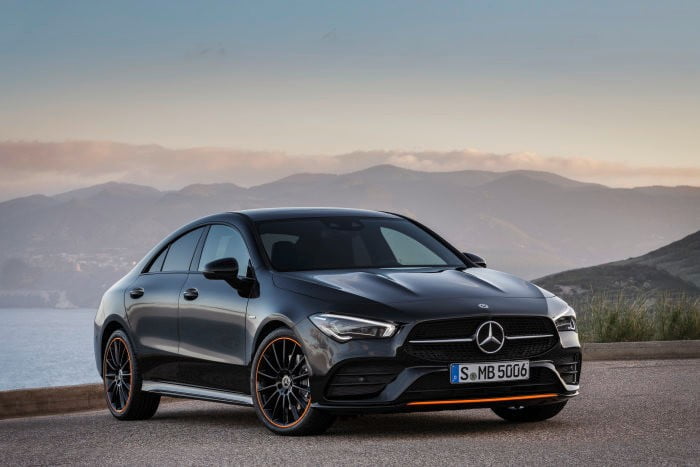 Mercedes-Benz revealed its second-generation CLA coupé at the Consumer Electronic Show (CES) in Las Vegas. The new four-door coupé is built on a re-engineered version of the previous car's platform and uses technology from the latest A-class.
Available with front- and four-wheel drive and the choice of two rear suspension systems, the CLA 250 features a 224hp, 2.0-litre, four-cylinder petrol engine, driven through a seven-speed automatic gearbox. Other engine options are indicative of being similarly powered to the A-Class.

A decoupled multi-link rear axle will be offered, with active adaptive damping available as an option.
The CLA is slightly longer and wider than its predecessor with a similar coefficient of drag figure despite its updated front end. The car's larger dimensions have resulted in a more spacious interior, with 17mm of extra headroom. Legroom, however, is broadly similar to the previous model's and the boot has shrunk by 10 litres to 460 litres.
Keeping its younger customers in mind, the CLA is feature rich with technology. The dashboard features a centrally mounted touchscreen and no cowl, with a 'trench' splitting out the lower section. It also has the newest version of the Mercedes-Benz User Experience (MBUX) system, including 'Hey Mercedes' voice recognition control.
A new interior assist system enables gesture control of certain functions and it is said the car can detect whether the driver or passenger is using the touchscreen and react accordingly. Gesturing towards the rear-view mirror can also control the reading light.
As with the A-class, the CLA also receives driver assistance systems originally seen on the most recent S-class, allowing the car to drive semi-autonomously for the first time. The systems fitted include active brake, lane keeping, and lane change assistance systems along with Pre-safe Plus, which can detect an imminent rear-end collision and prepare the car for it. .
Mercedes performance arm AMG is also working on a range-topping CLA 45 model.