Mercedes-AMG G63 launched; INR 2.18 Crore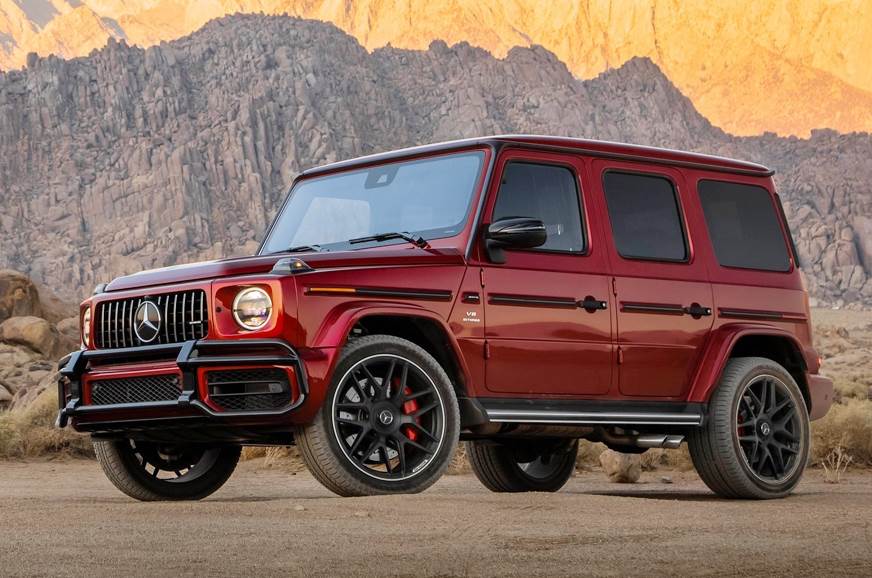 The new-generation of the legendary Mercedes-AMG G63 SUV has been launched in India today. Similar to the previous model, the new 2018 G-Class will only be available in its AMG avatar and has a starting price of INR 2.19 crore. The new 2018 AMG G63 now comes with more power and added luxury.
The exterior shows LED lights all around, and there's also a new Panamericana grille to match. The cabin features a newly designed dashboard with Mercedes-Benz's Widescreen Cockpit that comes with digital instruments in combination with two 12.3-inch displays as standard.
Under the bonnet, the G63 AMG gets a 4-litre bi-turbo engine that makes 577 bhp and a mountain moving 850 Nm of peak torque. This translates to moving this mammoth of an SUV to achieve 100 km/h in just 4.5 seconds.
Luxury Motor Press thinks:
We love the new avatar of the classic G-wagon now in its only AMG format. Sensational performance matched with luxury makes this a benchmark setting off-roader in our mind.