Mercedes-AMG GT-R Sports Car and GT Roadster launched in India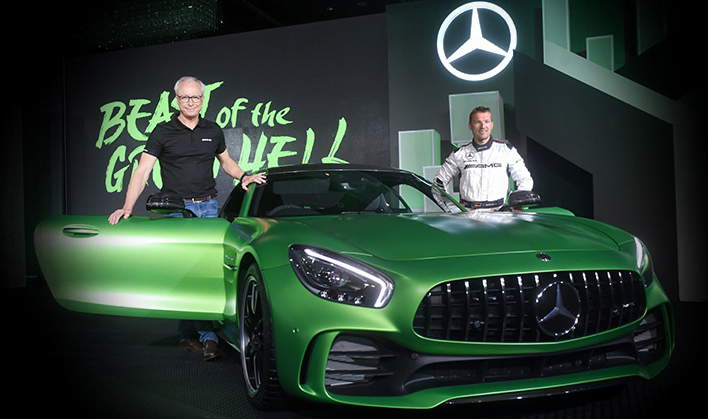 The GTR variant recently set a lap record around the Buddh Circuit

Both models feature the 1930's inspired AMG Panamericana grille

Both models use a 4.0 liter bi-turbo V8 in different states of tune
With AMG celebrating 50 years, Mercedes-Benz now offers a portfolio of 12 AMG performance models available to Indian customers. Introduced today is the AMG GT-R track specific sports car and its sibling, the AMG GT Roadster.
Coloured in a special "AMG green hell magno" paint dedicated to its development at the legendary Nurburgring circuit, the AMG GT-R recently set a production car lap record around the Buddh Circuit. Designed purely in the interest of performance, the AMG-GTR features a number of aerodynamic enhancements including active aerodynamics and new body work to ensure optimum grip levels. Added newly is active rear-wheel steering, a nine-way adjustable traction control system and an adjustable coil-over suspension with additional electronic control.
The AMG GT-R houses a 4.0-litre V8 bi-turbo engine producing 585 hp and 700 Nm of torque. This translates to a 0-100 kph sprint in just 3.6 seconds with a top speed as high as 318 kph. The AMG GT-R has a starting price of INR 2.23 Crore (ex-showroom, pan India) before you visit the "designo" customization department.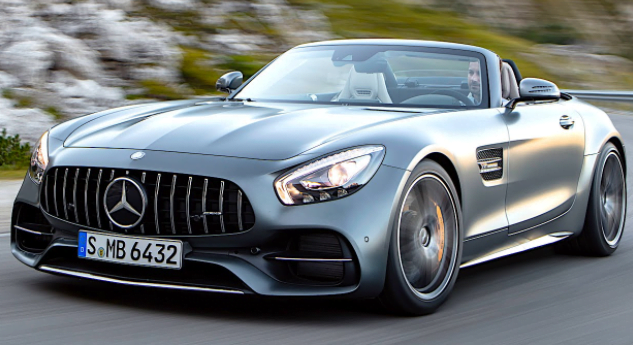 The AMG Roadster has a retractable fabric roof that opens and closes in 11 seconds up to speeds of 50 km/h. Enhanced aerodynamic efficiency with large rear aerofoil, the new rear fascia with double diffuser and AIRPANEL active air management system.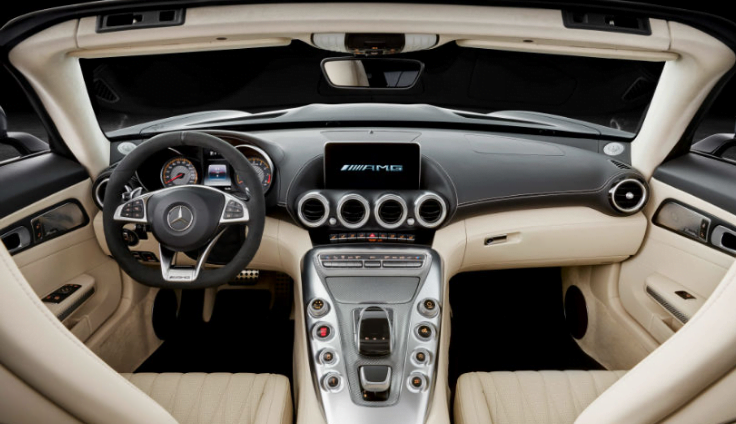 For a convertible, this roadster pushes some real performance figures with its 4.0-litre V8 bi-turbo engine developing 476 hp and 630 Nm. 0-100 kph is achieved in a mere 4 seconds capable of reaching a top speed of 302 kph. The AMG GT Roadster has a starting price of INR 2.19 Crore (ex-showroom, pan India).