Mercedes-AMG GTR breaks lap record at the Buddh Circuit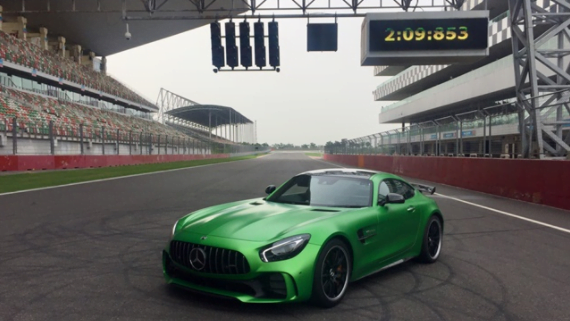 Fastest ever production car lap record at 2 minutes 9.8 seconds

Powered by a twin turbocharged 4.0-litre V8 engine that produces 577 hp and 700 Nm of torque
0-100 kph in 3.6 seconds with a top speed of 318 kph
While sports car enthusiasts eagerly await the launch of the Mercedes-AMG GTR and GT Roadster, the model is already gaining popularity for its achievements. This includes setting a new lap record at the Buddh International Circuit with a time of 2 minutes 9.8 seconds, the fastest any production car has been around India's first F1 circuit.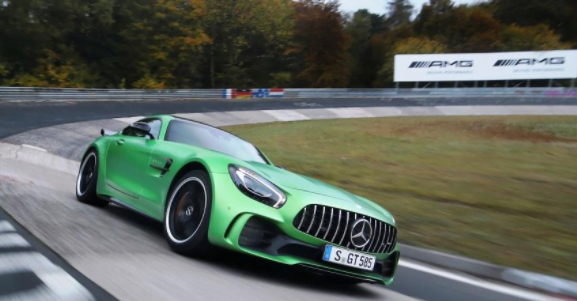 The AMG GTR is famous for class victories at the Nurburgring 24 hours race and this is essentially a road going version of the same. A unique green hell magno matte color is presented in honor of its development around the Nurburgring(referred to as 'Green Hell') while setting lap records in its class around the famous track. Powered by a twin turbocharged 4.0-litre V8 engine that produces 577 hp and 700 Nm of torque, the sports coupe can charge to 100 kph in 3.6 seconds.
The Mercedes-AMG GTR and GT Roadster are expected to launch in India on Aug 21st. We look forward to the added performance in India's ever growing portfolio in this segment.