Porsche India showcases the Cayenne and Macan Off Road Experience through the Adventure Trail 2017
An opportunity for customers to experience the off road prowess of the Cayenne and Macan luxury SUV models.

A specialized track called the "Adventure Trail"created with deep mud terrains, steep ascent, descent and tilt angles as well as gravel traps.
The stereotypical image of Porsche is one associated with Sports Cars and high performance. While this is true and a very significant part of the German car company's DNA in recent times, Porsche ventured into the luxury SUV market setting a trend within the automotive segment given the recent onslaught of luxury SUV launches from virtually every manufacturer.
Porsche adds to this performance DNA by sharing the off road capabilities to of its luxury SUV models - the recently launched Macan and its Cayenne model range. A series of customised off road tracks were created on the outskirts of New Delhi/Gurgaon with deep mud terrains, steep ascent, descent and tilt angles as well as gravel traps.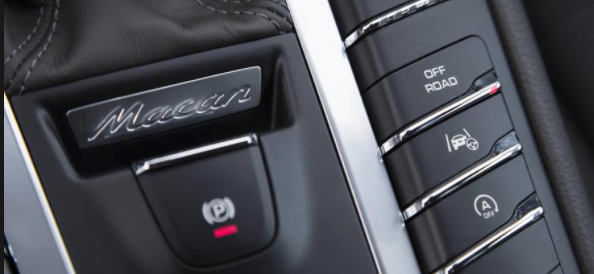 At the push of a button, the "off road" mode is engaged and the SUV provides a traction-optimised program for off roading. The air suspension self adjusts ride height based on the terrain, while the Porsche Stability Management (PSM) system adapts to the conditions and provides added safety and stability. The Porsche Traction Management (PTM) system provides a fully variable drive force (upto 100%) between the front and rear axles providing maximum flexibility while driving through adverse conditions. Another button on the centre console (PHC), also called Porsche Hill Control, when engaged(anywhere between 3 and 30 km/h) maintains a constant speed when descending through steep gradients.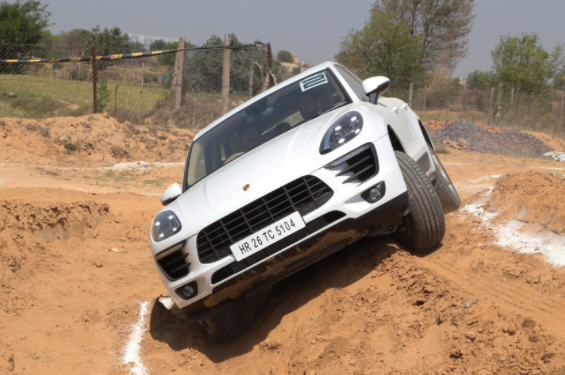 Customers drove through these difficult obstacles to better experience the technology and innovation Porsche incorporates into off-roading in addition to the performance and comfort characteristics already being delivered and were pleasantly surprised at the ease with which these SUV's were able to maneuver themselves.
While these may not seem like normal conditions for most customers, it certainly instills confidence to know you are in safe hands when driving your performance luxury SUV each day.