Meet the new 911 Speedster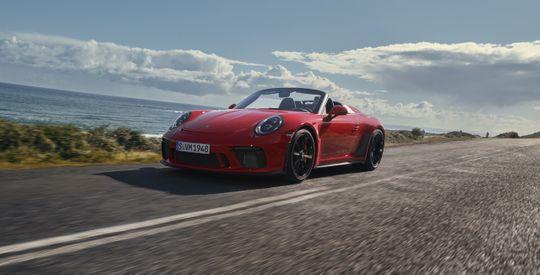 Porsche has just taken the wraps off its well known open top 911 Speedster at the New York Auto Show. Speedster variants, which have been around since 1952, are marked by distinctive driving and an open-top design.
The new car has the same engine used in the current 911 GT3 and 911 GT3 RS.
The flat-six engine gets 502 horsepower and 346 pounds-feet of torque, enabling the Speedster to go from 0 to 60 miles per hour in 3.8 seconds, according to the German automobile manufacturer.
Only 1,948 units of the open-top two-seater will be built, a number that's inspired by the year Porsche unveiled its first 356 "Number 1" car in Austria.