Porsche introduces its first fully-electric sportscar: meet the Taycan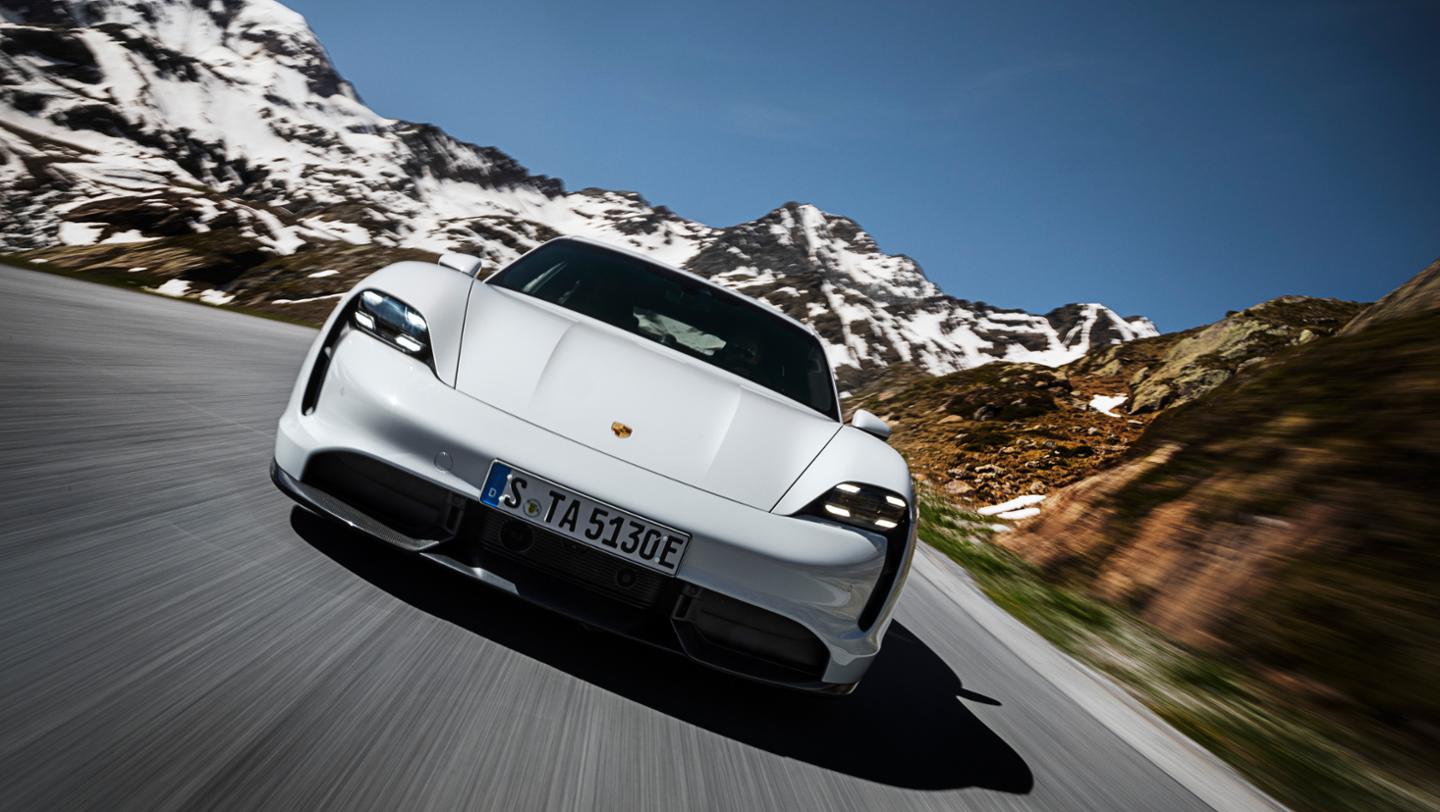 After a number of teaser trailers and much speculation surrounding its numbers, Porsche officially launched its Taycan all-electric sports car across three continents simultaneously. In an era that ushers in a shift towards electric mobility, Porsche presents the first of its kind, with an attempt at keeping true to its DNA - pure performance.
Initially, the Taycan will be introduced in two variants and ironically carries the "Turbo" badge. (without a turbo-charger!). There will be the range-topping Turbo S producing 750 horsepower reaching 100 km/h in just 2.8 seconds. There will also be the Taycan Turbo producing 670 hp with a 0-100 km/h time of 3.2 seconds.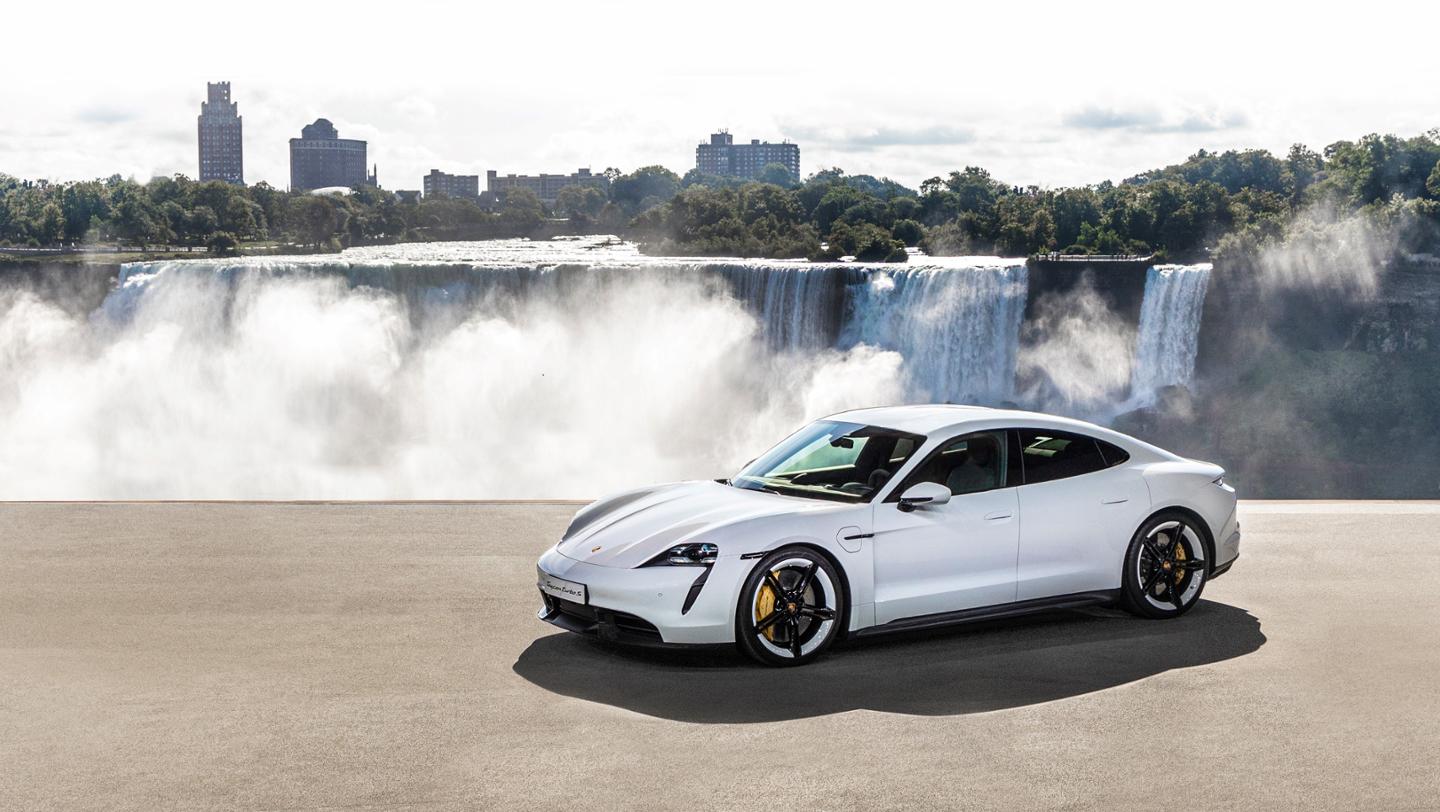 Unique to the Porsche is its battery technology. Using an 800-volt system (current production cars run 400-volts) Taycan drivers can add 100 km of range with just 5 minutes of charging. Additionally, between 5-80% of the charge may be achieved in 23 minutes. It doesn't sound like a short period of time now, but this is bound to get shorter as technology improves. Granted its range between 381 and 450 km may not seem all that much, but keep in mind its immense horsepower figure.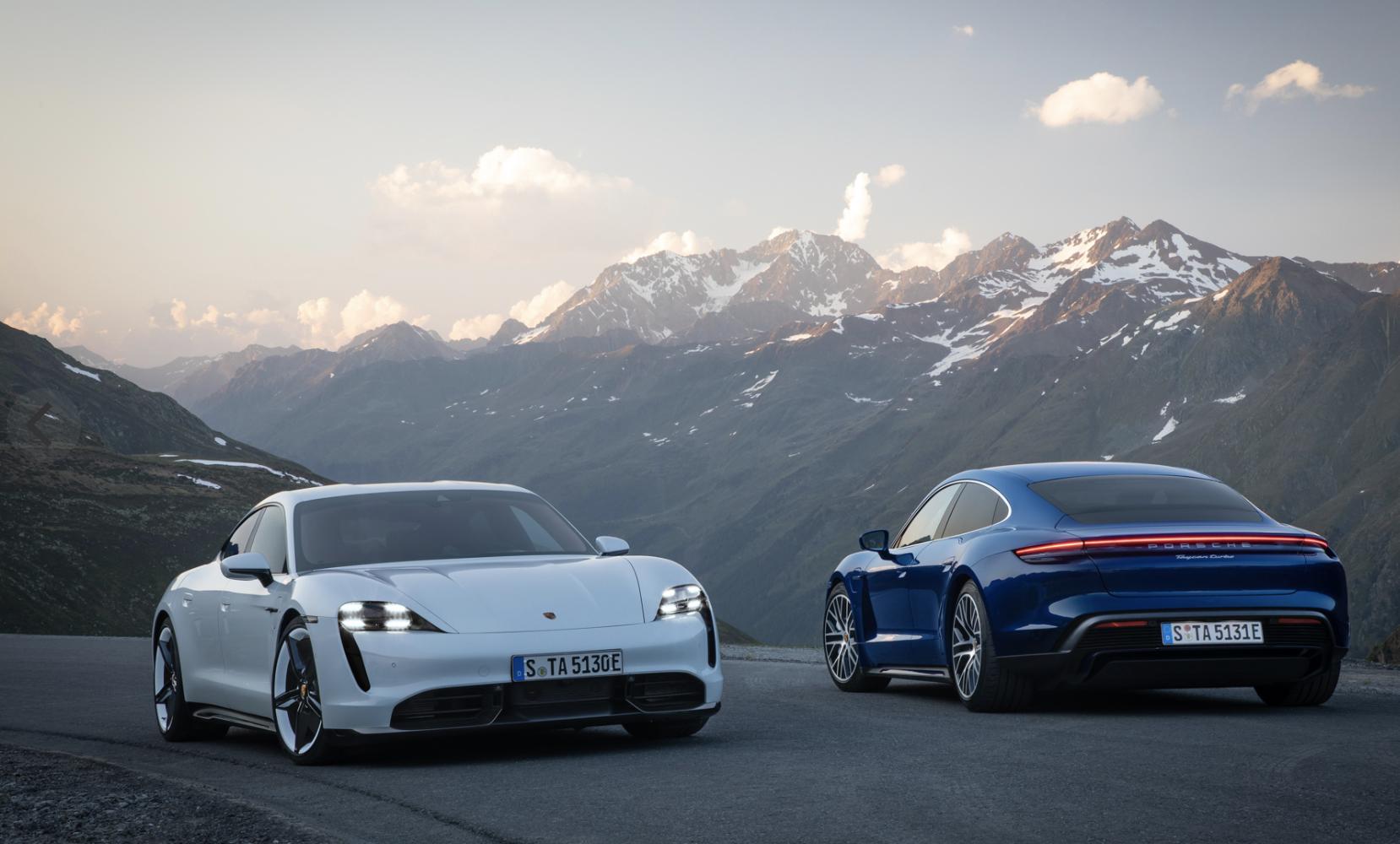 Interestingly, Porsche has also opted to go with a two-speed transmission. The first helps with initial acceleration, while the second provides added efficiency at higher speeds. Motors at the front axle and rear axle make for this Taycan to have all-wheel drive as standard.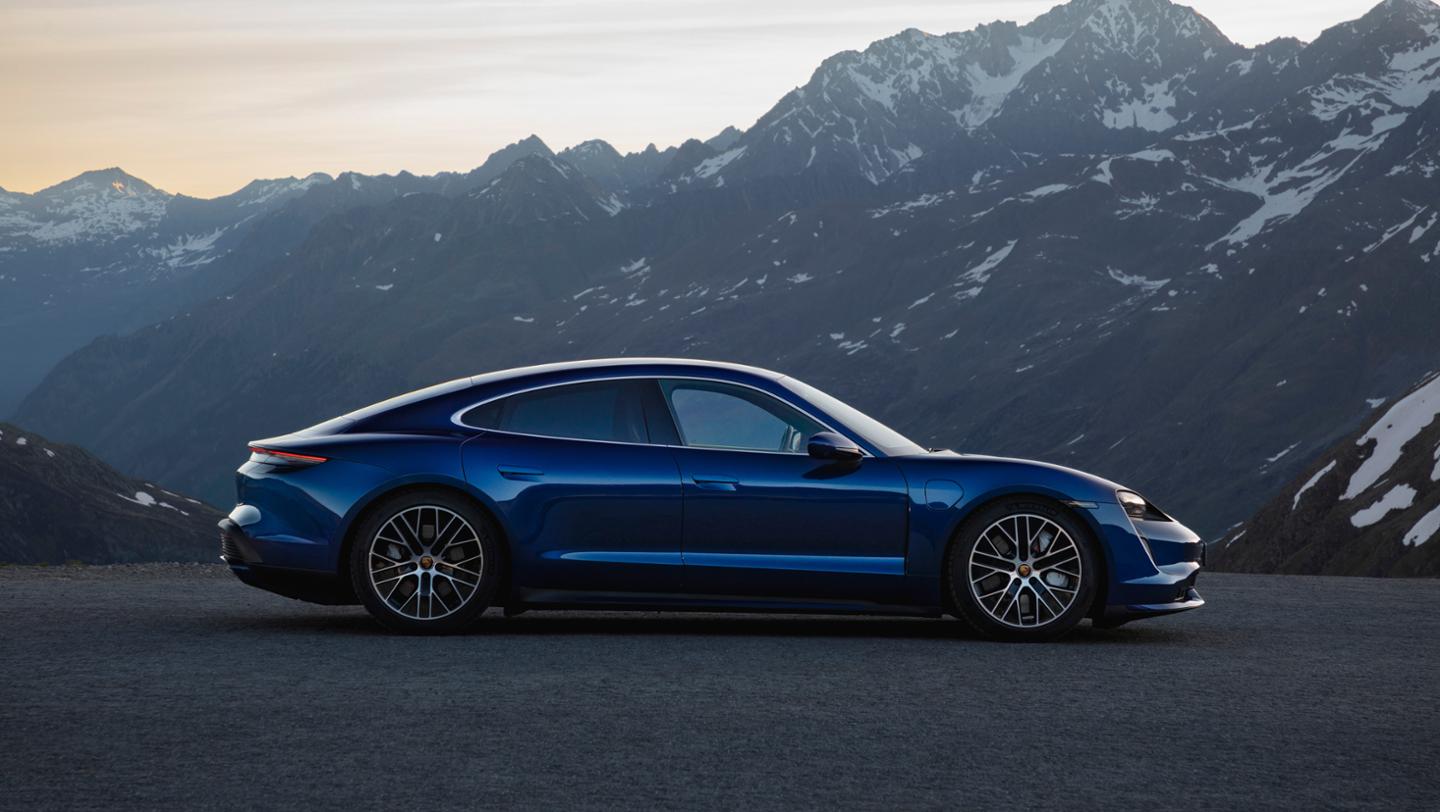 The exterior of the Porsche Taycan carries overs a fair bit of similarity to its Mission-e concept shown earlier. Low, wide and typically Porsche, the design language of the Taycan definitely appeals with its 911 like profile, rather than the Panamera.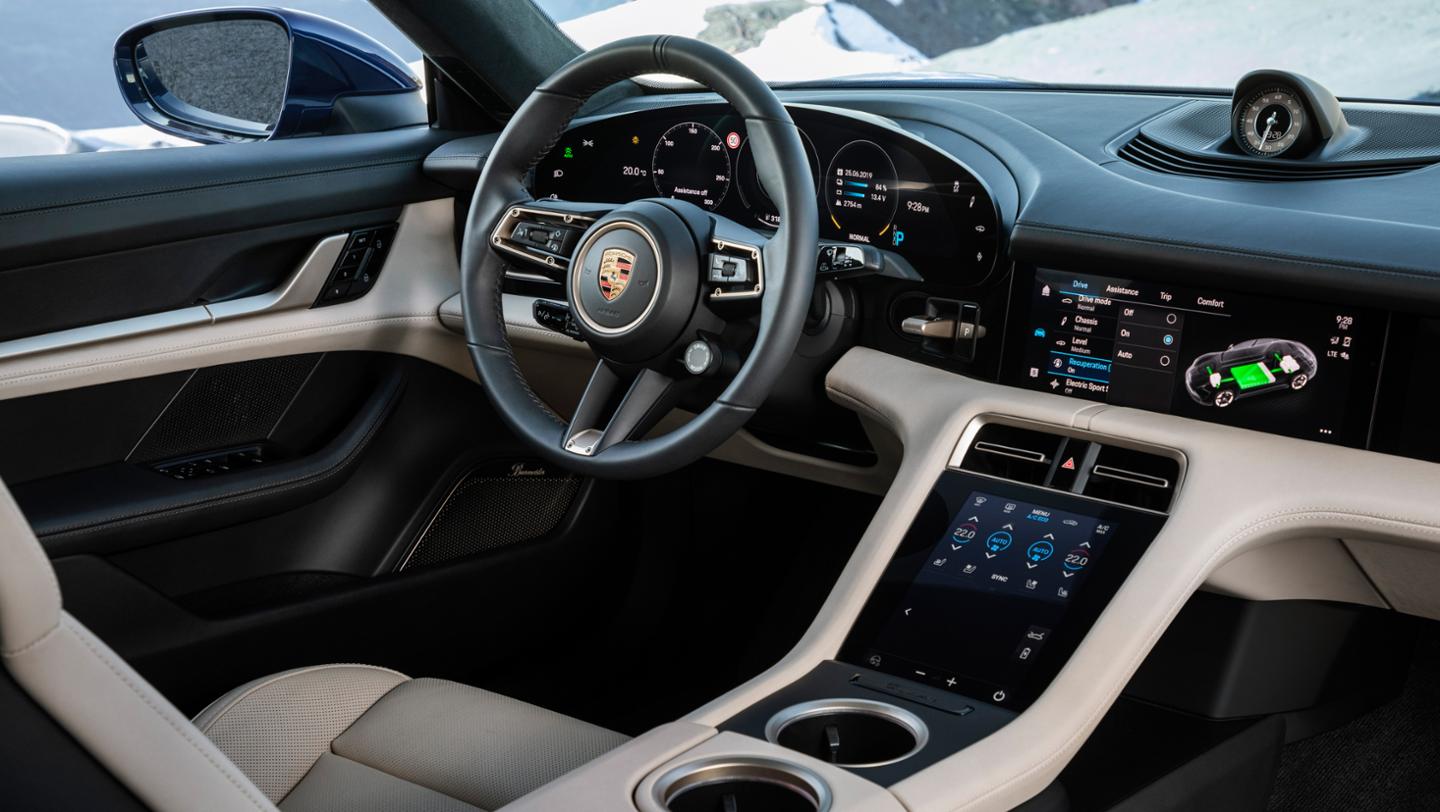 The interior of the Taycan is superbly sleek to look at and features a number of digital screens. Four, to be precise - the instrument cluster, central infotainment system, central console and even one for the passenger! Certainly an indication of a future without any physical buttons to push.
Prices for the Taycan Turbo will start at USD 150,900 and the Turbo S starts at USD 185,000.