Porsche Macan Facelift India launch; INR 69.98 lakh onwards
Porsche's facelifted Macan SUV sees the light of day in India with its launch today. The "entry" level SUV will be available in two variants, a base four-cylinder version, and a turbocharged V6 "S" model.
Being a facelift, at first glance, one might mistake the Macan for its predecessor. Upon closer examination, one begins to see the current design language of Porsche make its appearance. Details such as the rear light bar connecting the rear tail-lights are reminiscent of the new Porsche 911 and wrap around the SUV well. A new front bumper provides a rather aggressive stance, now integrated with new LED lights.
The interior sports a new 10.9 inch full HD touchscreen infotainment system, terms the Porsche Communication Management system. Alcantara seating and new colors available include Mamba Green Metallic, Dolomite Silver Metallic, Miami Blue and Crayon.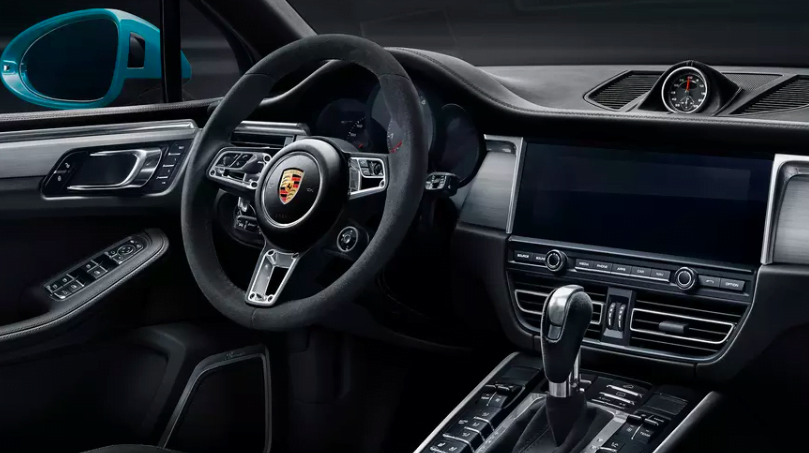 The entry-level Macan uses a 2.0-liter, four-cylinder turbo-petrol engine producing 252hp and 370Nm of torque. For those wanting something seriously quick, the Macan S offers a 3.0-liter turbocharged V6 petrol engine producing 354 hp and 454 Nm of torque. This results in the Macan S reaching 100 km/h in just 5.3 seconds.
The entry-level Macan is priced at INR 69.98 lakh (ex-showroom) and the Macan S has a starting price of INR 85.03 lakh.
Luxury Motor Press thinks:
The introduction of the Porsche Macan at a price just under INR 70 lakh makes for an excellent offering in the segment. While the Macan S will be our weapon of choice, the entry-level Macan is no slouch and allows one to enter the Porsche family and appreciate its legendary car-like handling and brand heritage.