On April 16 the Porsche 911 GT3 RS set another benchmark for road-approved sports cars at the Nürburgring-Nordschleife circuit in Germany: Porsche works race driver Kévin Estre set a lap time in 6:56.4 minutes with the 520-hp GT3 RS. The Frenchman's lap time was 24 seconds faster than the best time achieved with the previous GT3 RS model.
The record lap at 11:40 am was set in ideal conditions, with 14 degree Celsius ambient and 18 degree Celsius track temperature.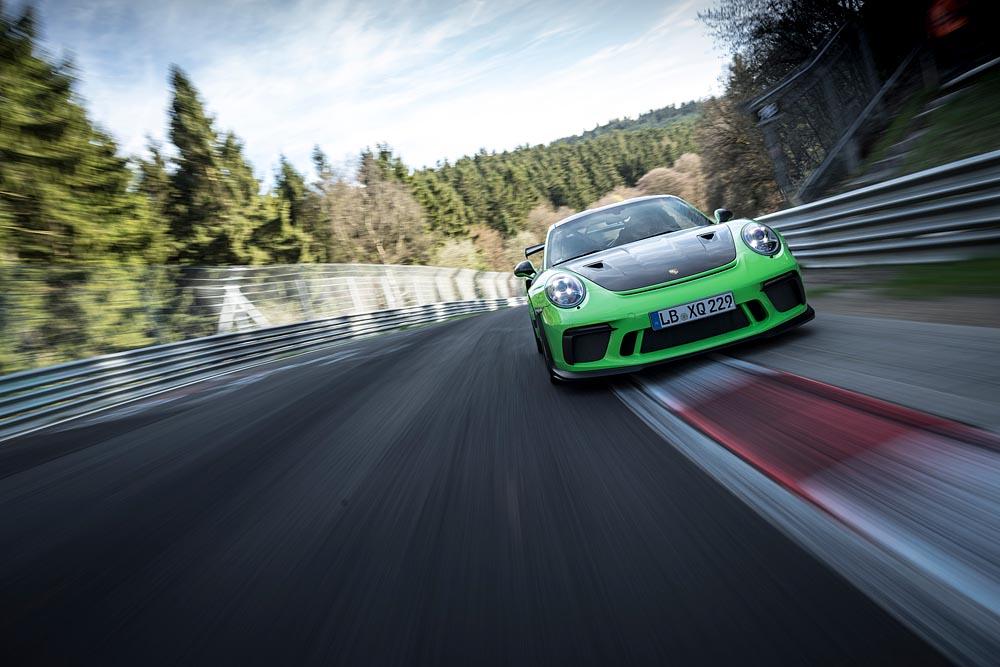 The 911 GT3 RS with motorsport-bred chassis and 520-hp, four-litre, high- speed naturally aspirated engine had its world premiere at the Geneva Motor Show in early March this year. The high-performance sports car accelerates from 0 to 100 km/h in 3.2 seconds, reaching a top speed of 312 km/h.