Rolls Royce Ghost dressed in Versace for the London Fashion Week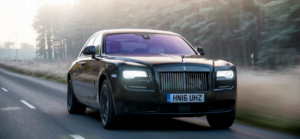 Rolls Royce Ghost dressed in Versace for the London Fashion Week
Rolls Royce partnership with Donatella Versace

BeSpoke Rolls Royce Black Badge Edition created for her transportation comfort

A black gloss Spirit of Ecstasy figurine amongst other black trim features differentiates the Rolls Royce ghost from the Black Badge edition
Rolls Royce has provided Donatella Versace with a BeSpoke Rolls Royce Black Badge Edition as her transport during  the London Fashion Week. Included in the customisation was a Cobalt Blue Interior to complement Versace's latest collection.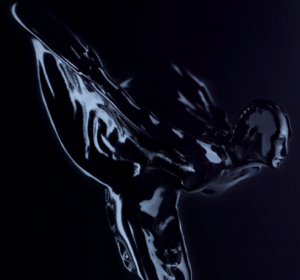 The Rolls Royce model spoken of is the Ghost Black Badge Edition which showcases a few upgrades from the Ghost itself, including a black gloss Spirit of Ecstasy figurine that sits front and center, while several black exterior trim pieces, including the badges and wheels, accent the black exterior finish.
Additionally, power is boosted to 603 hp (up 40 hp) and 840 Nm (up 60 Nm) from its 6.6-liter bi-turbo V12 engine. The ratios of its 8-speed gearbox are also altered to provide a sportier setup.  Perhaps not absolutely necessary, but why not, right?