Volvo installs a luxury lounge in its XC90 SUV; INR 1.42 Crore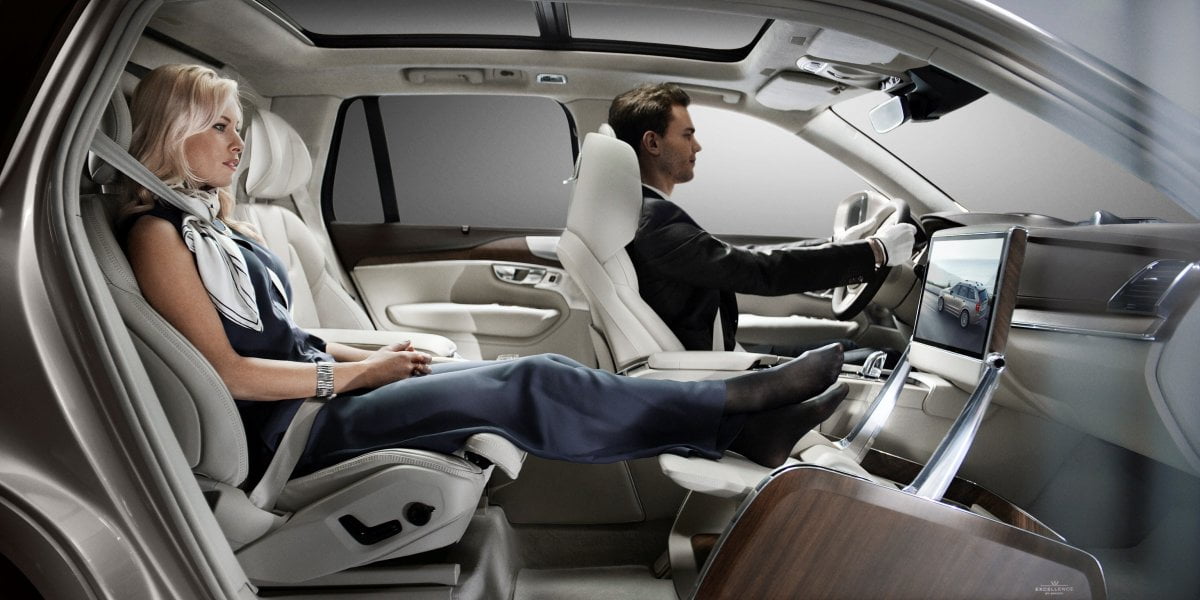 Volvo India has just launched a uniquely 3-seat layout for its flagship XC90 SUV. While the XC90 is a luxuriously appointed SUV, this limited edition model takes things up a notch. The plush interior has its front passenger seat replaced with a multi-purpose mobile working and entertainment unit.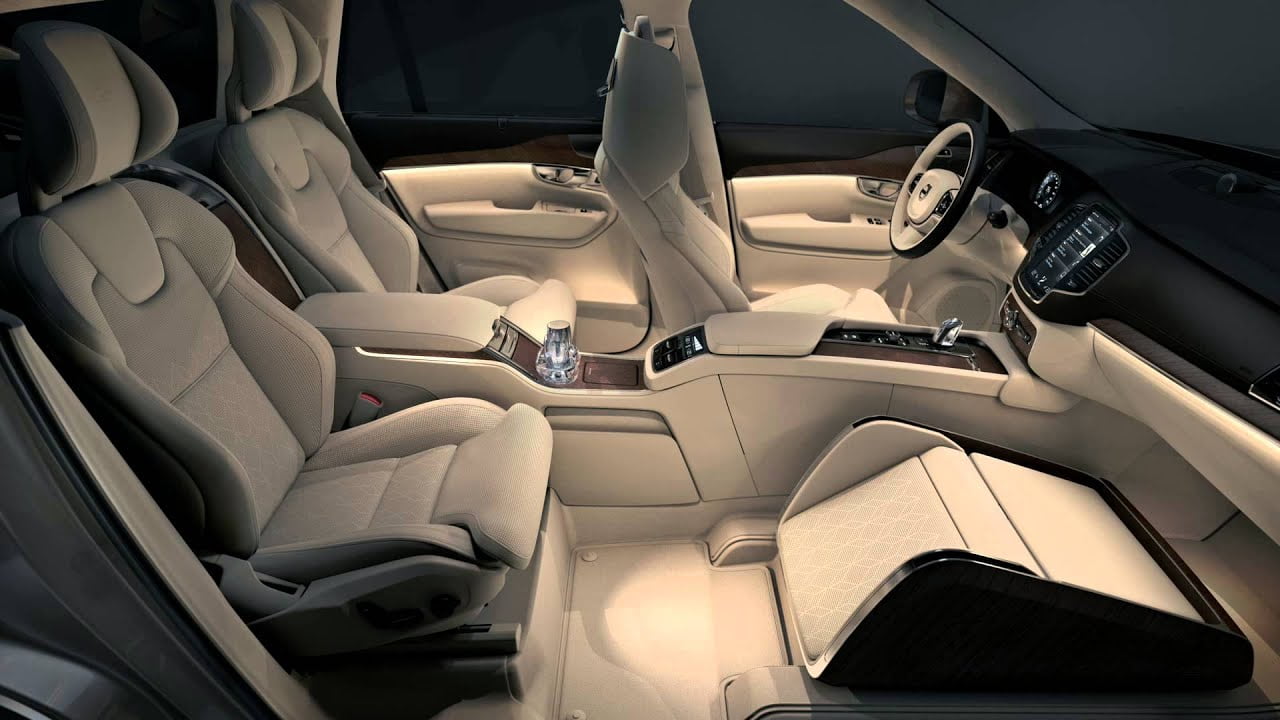 Adding to its comfort is a fold-out table, a large foldable touchscreen display, a lockable storage compartment and a storage tray for personal accessories. Heating and cooling seats with massage functions begin to tell the story of this airline like seating position. Adding to its features is a 20 speaker, 1400 watt Bowers & Wilkins audio system and a fridge in the second row keeping the champagne chilled before serving them in the crystal glasses present in the centre console.
Below is a closer look at its features:
The XC90 Excellence Lounge Console edition is powered by the familiar T8 Plug-in Hybrid unit. At the risk of sounding complex, it is powered by a 2.0 litre turbocharged and supercharged petrol engine producing 320 hp power with the 87 hp electric motor driving the rear wheels thereby offering an all-wheel drive. The two systems combine to produce 407 hp power and 640 Nm torque.
Price for this exclusive and limited edition is INR 1.42 Crore (ex-showroom).