Volvo V90 Cross Country launched in India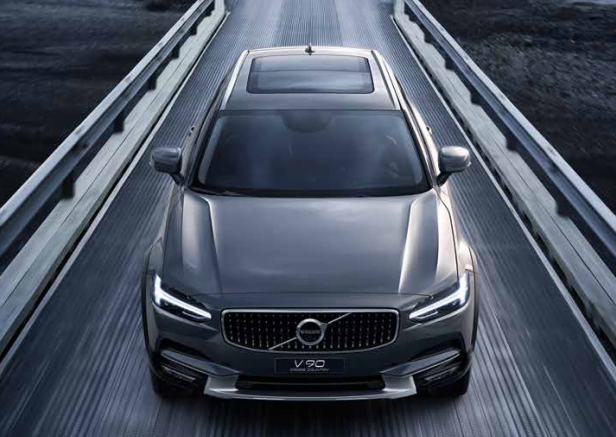 Opens a new segment for India, namely wagons

Several signature safety features synonymous with Volvo's brand

Uses a new twin-turbocharged diesel engine
Interestingly, while India has displayed its affection towards the SUV segment, Volvo has elected to offer the market something slightly different. Please welcome the all new V90 Cross Country, a wagon sharing the SPA (Scalable Platform Architecture) platform with its 90 series siblings. Positioned between the S90 sedan and XC90 SUV, this new wagon continues to use Volvo's gorgeous design language.
Volvo's recent announcement to provide a complete fleet of electric and/or hybrid models by 2019 showcases a clear shift in powertrain technology. However, for the moment they are going with traditional sources of energy and this Cross Country wagon presents an all new D5 engine using a 2.0-litre twin-turbocharged diesel motor. Thanks to Volvo's PowerPulse technology, the turbo's provide instant power at lower speeds, giving this Volvo plenty of pull. Retaining the same eight-speed automatic gearbox from the older D4 mill, the new motor churns out 235 PS and 480 NM of torque.
Volvo is synonymous with the word safety. The Cross Country keeps this tradition by providing patented Intellisafe features that includes six airbags, adaptive cruise control and radar-based systems like Pilot Assist and front Collision Mitigation Support ensuring you and your family are well guarded.
While most of India heads towards SUV's, it is clear that Volvo has taken a bold step in introducing the V90 Cross Country. Priced at 60 lakhs (ex-showroom, India), there is plenty of technology and safety to haul your family and then some, especially if you enjoy adventure holidays with style and practicality.