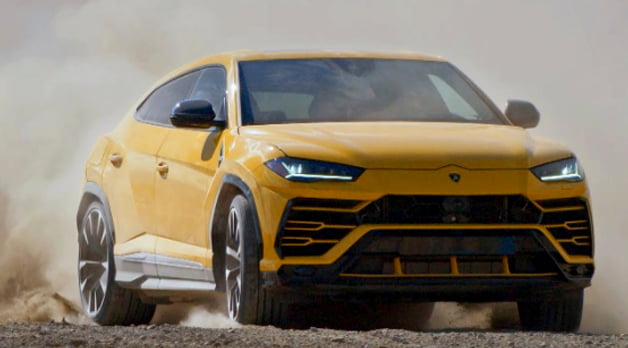 Lamborghini unleashes the Urus across all-terrains and it is a sight to behold!
It is hard to imagine consumer tastes anymore. Once upon a time if someone said "I would love to own a Lamborghini SUV", they would be scoffed at. Clearly not since the introduction of Porsche's Cayenne, proving the popularity of luxury performance SUVs across the world with sensational success.
In a short time of just two years since its introduction, Lamborghini has crossed 10,000 units of production for its really popular Urus SUV.
As part of a New Year reminder to us all, Lamborghini has just released a new promotional video. In almost a Dakar rally style run, the Urus SUV takes on a race track, regular scenic roads, off-road and city streets with a glorious exhaust note! This video has a bit of everything.
---
Take two minutes of your time and check out the new video below :

---
Powering the Lamborghini Urus SUV is 4.0-litre twin-turbo V8 engine capable of producing 650 hp and 850 Nm of torque. The power is transmitted via an 8-speed automatic gearbox to all-four-wheels. And despite its 2.2 tons weight, 100 km/h is reached in just 3.6 seconds!
You might wonder just how popular this SUV may be in India and it is claimed that 50% of the Italian's supercar brand sales is the Urus. Like we said earlier, one never really knows what consumers like anymore.