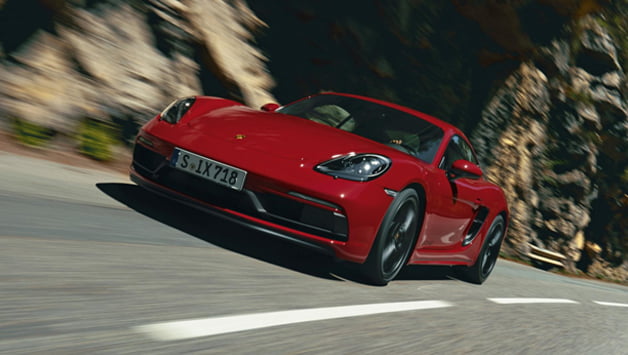 Porsche adds two cylinders to its Cayman
---
In recent times, the government has made the emission norms stricter while consumers wanted more "efficient" sports cars. This led manufacturers to downsize and forced induction in their motors, including the likes of adding turbo-charged 4-cylinder motors in the Porsche Boxster / Cayman series.
After facing a bit of heat from its buyers, and realizing the "marginal" efficiency improvements, Porsche has decided to go back to doing what they do best - creating legendary 6-cylinder boxer engines.
This then brings the new 718 GTS with a de-tuned 4.0-liter 6-cylinder motor producing 395hp and is capable of reaching 100 km/h in just 4.5 seconds. Nearly as quick as its GT4 high performance version, but more usable everyday. The nicest part of all this is the possibility of enjoying it as it is supposed to - with a 6-speed manual transmission!
While the world moves towards electric cars and improved efficiency, we are happy to see that there is still some hope for the purists in us out there.