Tips to look out for when buying a pre-owned luxury vehicle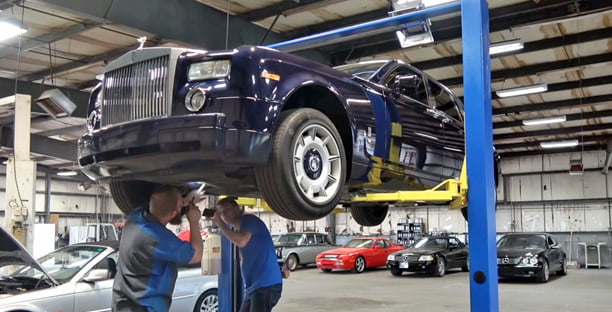 So you have decided to embrace the world of luxury automobiles. However, you have also given consideration to the depreciation element and perhaps heard friends and family speak of how they got a great deal on a pre-owned luxury vehicle. While the temptation to see and be seen in a luxury vehicle is obvious, we recommend a few tips to look out for when buying a pre-owned luxury vehicle.
Doing research on the selected model variant
Many luxury vehicles are easily mistaken from the outside to look the same at a glance. However, once you dig a little bit deeper, you realise there are usually multiple variants of the same model. These variations can be based on drivetrains (petrol, diesel, hybrid, electric, etc..) as well as the features offered. This could mean you think you are getting a top specification variant of a car, when in fact it may not have all of the features you had learned about in your research.
Additionally, recalls occur in the car industry a lot. Be sure to check online if the particular model and matching model year did have a recall issued and what it is for. Also note with the seller if this issue was taken care of or ignored.
Hence, our suggestion isn't simply to look at a particular model on the surface, but to then understand its variant, check on your mobile device right away and/or when you go home for the evening to best realise you are getting what you want.
---
Vehicle Service and (possibly) Accident History
Ask the person you are buying the luxury motor vehicle from for the car's service booklet and/or service history. If the seller is genuine, routine maintenance will have taken place, in which case you know the vehicle is in good shape. Be suspicious if you are given the run-around and told that it was misplaced or for any other questionable reasons. Another element is if the car has had an accident history with possibly an insurance claim.
This allows you to know what extent the damage was and if it was simply a fender bender or a situation where the entire front section was replaced. Transparency is key when you are putting your hard-earned money down.
---
Electronics, electronics, electronics
Unlike the early days when cars were more mechanical and less electrical, these days most vehicles are heavy on electronics. Essentially, a computer on wheels if you will, monitoring and measuring many different elements of the car. This is even more so with luxury cars, where the leadership in technology is showcased with newer and updated systems. This of course means that after a certain age, they start to go weak and give-up.
Now, unlike mechanical parts that can in many cases be repaired, more often than not, the electronic components and sensors need to be replaced. This can then add up, if not inspected properly. On-board diagnostic tools are available if you are so inclined, and if not it is highly recommended to have a technician you know and trust be there with you.
Their experience could point out things you may or may not suspect to be an issue. Make sure to test and operate the central infotainment system in the car for starters. You would then check to see the gauges on the dashboard and check the electronics for ac vents, windows, door locks, etc.. Sunroof, if applicable is another point you want to check up on, and tire-pressure monitoring systems.
---
Modification and customisation
While there are many users that simply leave the factory settings in their cars, there are others (enthusiasts) that like to tinker a little more with their cars. To keep under the radar in some cases it could mean engine remaps on the Electronic control unit, or upgraded suspension and wheels. Be sure, once again to have the car inspected by a professional or someone you know and trust to be strong in the field.
---
Costs of ownership, not purchase
Finally, we want you to consider the cost of ownership when considering the purchase of the luxury vehicle of your choice. Given the significant depreciation of luxury vehicles, buying one may well be within your reach. However, please bear in mind that things can go wrong and when they do, based on the brand, things can begin to add-up and get expensive.
Insurance, routine servicing and replacement of critical components will tend to be significantly higher and this isn't something to be afraid of. We simply advise that you bear this  in mind and realise you are buying the luxury car for a better motoring experience.
---
Final Words
Owning a luxury vehicle is something to be held with pride and privelege. If you have always aspired to a particular brand for personal reasons, then it can easily be possible to find one these days, with the right information. It simply is a matter of doing a bit more homework and finding that "diamond in the rough".