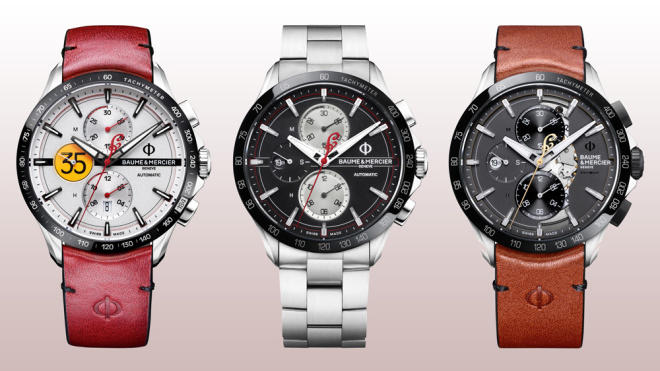 Baume & Mercier has officially unveiled the fruits of its partnership with legendary American marquis, Indian Motorcycles. The new limited edition collection comes in the form of three new chronograph timepiece: the Clifton Club Scout, the Clifton Club Chief and the Burt Munro Tribute Edition.
The Burt Munro Tribute Edition celebrates the stories and legendary motorcycle racer who rose to fame on New Zealand's motorbike racing circuit in the 1920s. Early on in his career, Munro bought an Indian Scout (with a top speed of 55-miles-per-hour) which he continued to modify for the next half-century.
In 1967, Munro set a land speed record on that very same Scout motorbike. He was 68-years-old and achieved 184.087mph in his 47-year-old machine.