MV Agusta F4 Claudio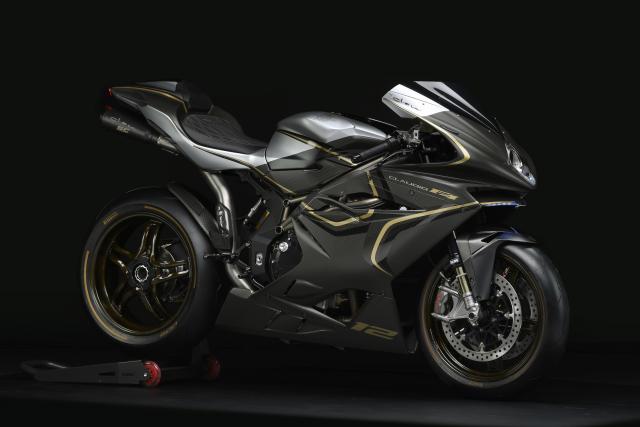 The MV Agusta F4 Claudio is the culmination of an extraordinary story, an achievement capable of radically changing the sports bike concept itself. A product of Massimo Tamburini's flair and Claudio Castiglioni's insight, the F4 was presented to the public in 1997, immediately becoming "the world's best-looking bike." The launch marked a triumphant return for MV Agusta, a brand that has brought home more world championship trophies than any other.
The MV Agusta F4 Claudio pays homage to a man who dedicated his life to perfection, modeling bikes -first in his mind, then in the workshop – of unrivaled style, performance and attention to detail.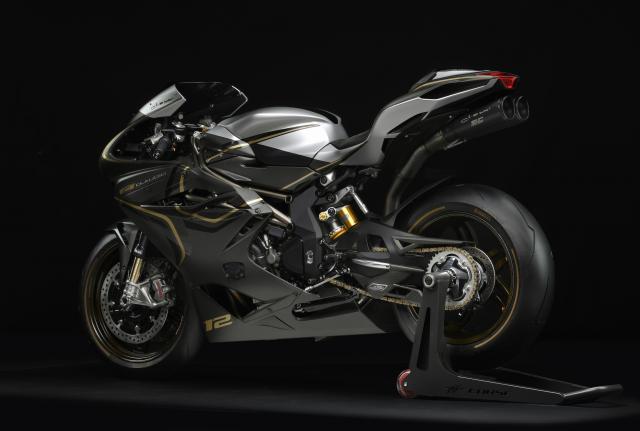 ?MV Agusta

The technical foundation is provided by the F4 RC, the extreme racing-derived off-shoot of the F4 project. Sharing many of the features seen on the MV Agusta that competes in the World Superbike Championship, this is a bike built to perform.
The engine boasts titanium connecting rods, and makes a claimed 212bhp in track trim (205bhp for the road), and with the supplied titanium SC Project full exhaust system, the bike tips the scales at just 175kg dry.
The braking system features cutting-edge technology by Brembo that is only available for the highest-end models. Brembo Stilema four-piston monobloc radial calipers are actuated by a pump.
Only 200 units will be available of this extraordinary motorcycle.