Aston Martin Racing finishes fourth on V12 Vantage GT3 works swansong
All-star line-up suffers heartbreak as extreme weather interrupts podium chase
Vantage GT4 finishes fifth in class as Jamie Chadwick is youngest ever finisher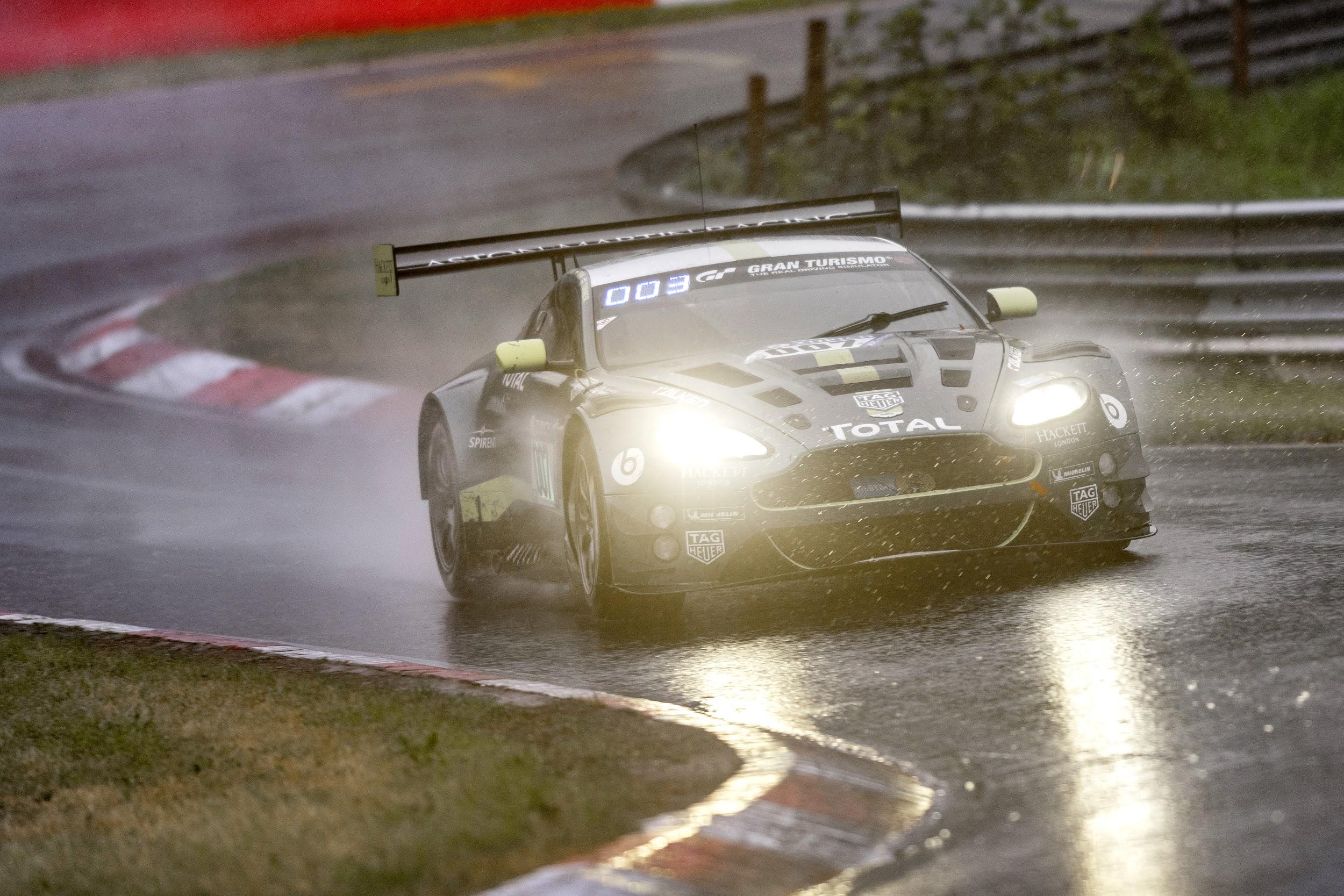 Aston Martin Racing secured its best ever finish in the ADAC Zurich 24 Hours Race by placing fourth overall in the world's toughest endurance race.
The result marked the best finish by a British manufacturer in the event's 48-year history, and was also the highest place that a V12 normally-aspirated engine has achieved in the race.
Yet amid the celebrations, there was heartbreak for the British manufacturer after misfortune and extreme weather denied the team a podium finish on the 15.97-mile Nürburgring Nordschleife circuit with the seven year-old V12 Vantage GT3.
Maxime Martin (B), who shared #007 with former N24 class-winner Nicki Thiim (DN), Marco Sørensen (DN) and three-time Le Mans winner Darren Turner (GB), was running third when the race was stopped because of poor visibility and heavy rain with three and a half hours to go.
After being put back a place for the restart, Max fought his way back into third but just couldn't hold on as heavy rain returned in the final laps.
"Coming in to the race I would have taken fourth position happily," said Martin, "and to be fighting for the podium with a seven-year old car here against all the other manufacturers is an incredible achievement. It's a little frustrating, because I have finished second here twice and I've also finished fourth in the N24 so a third would have been nice!"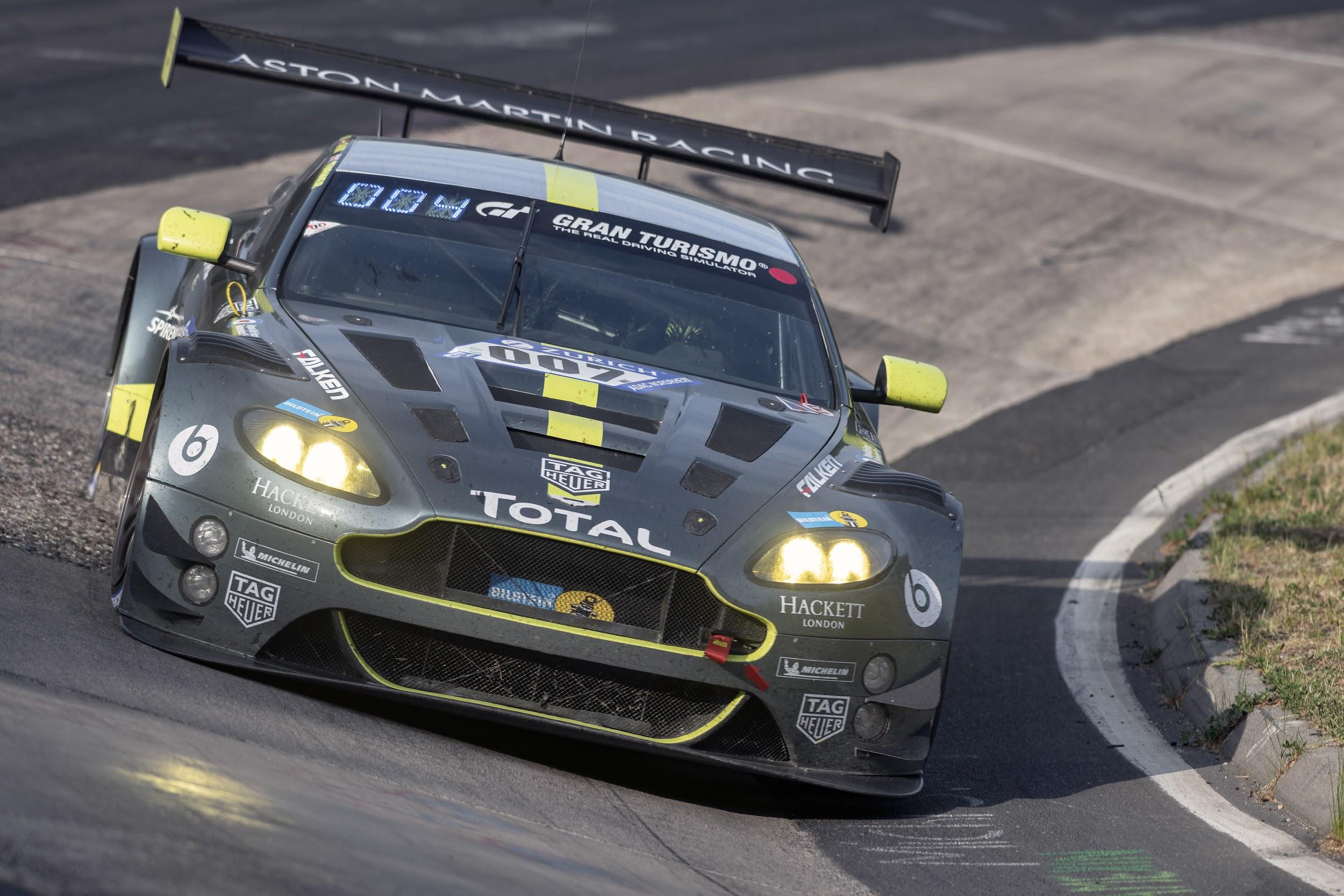 Martin was in a position to fight because of strong stints throughout a rain-hit race by his team-mates and Nicki's courageous double-stint in heavy rain just after midnight.
"My double stint during the night was very intense, it started really well in the dry but then I could see the thunderstorm in the background," said Nicki. "To go from the dry, the team made the right call to come in and change to the wet tyres but I could still not see anything out there due to the fog coming in. So it's just you and the car, it's hard, but fun, intense, definitely the only race that can get you so pumped."
Aston Martin Racing Technical Director, Dan Sayers admitted after the race that the red flag was a pivotal factor in the podium fight: "The red flag really effected our race as it came just at the point when the pit stops were out of favour for us and put us in a compromising position for the restart," he said. "It's a real shame because we were in great shape before that point.
"Third would have been a great send off for the V12 Vantage GT3, but our performance today really sets us up for a future assault here at the Nürburgring and we can use the experience gained by all the drivers, mechanics and engineers to come back stronger".
Nineteen-year-old Jamie Chadwick became the youngest finisher of the N24 as part of the Nürburgring-based AMR Performance Centre entered Aston Martin Vantage GT4 all-British crew. Chadwick, who shared the car with pro drivers Alex Lynn, Jonny Adam and Peter Cate, was delighted with their fifth-placed finish in class.
"Unbelievable," she said. "I came here with a few preconceptions but it was nothing like I'd expected; it was 10 tens time more and better. This was such a cool opportunity and to get to work with factory team-mates has been a great experience."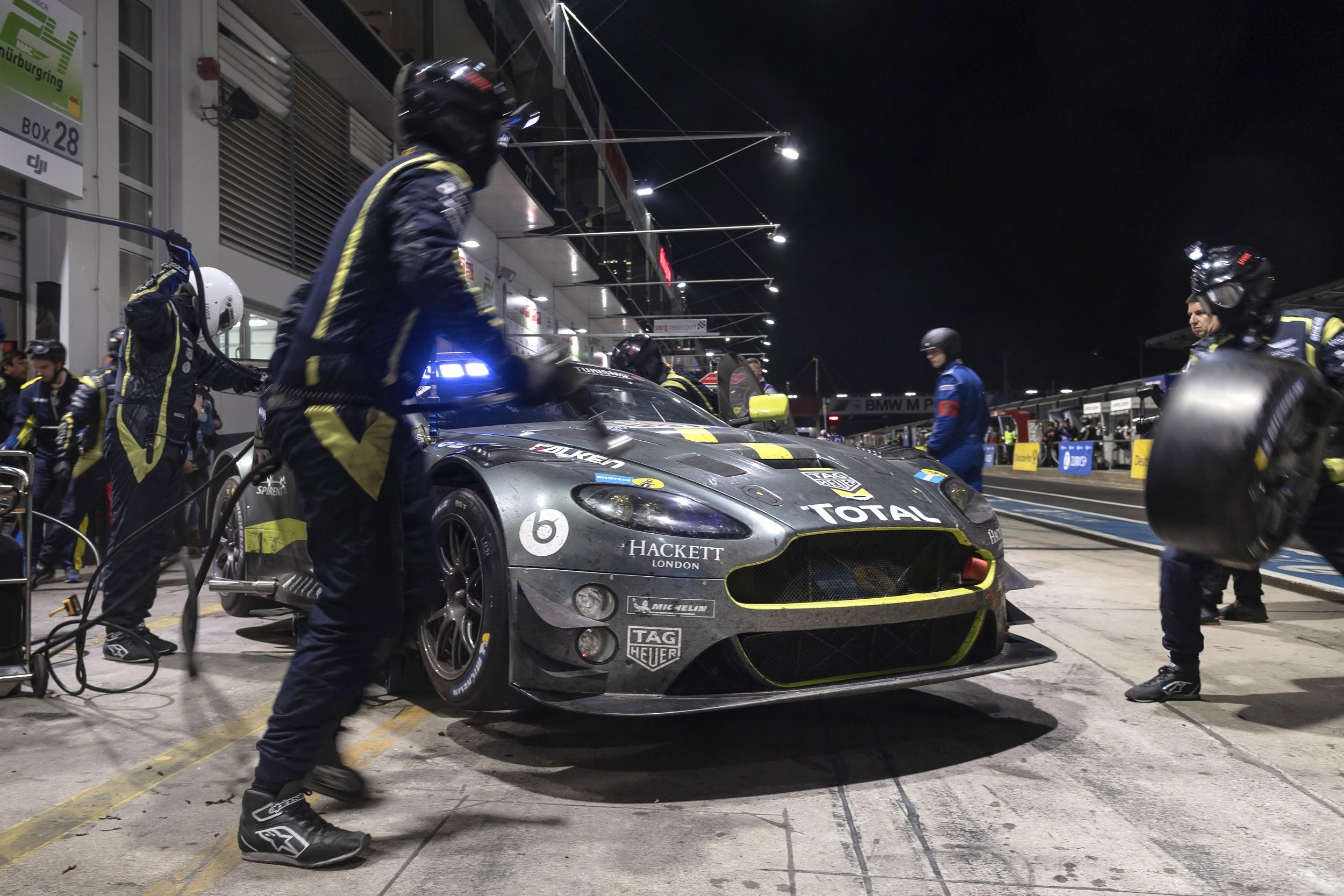 David King, Vice President and Chief Special Operations Officer of Aston Martin, summed up: "This is a great platform to build on with the new car. This is our second home in the heart of the largest sports car market in the world and it is really important that we are here punching above our weight like we have done today. We are the only British manufacturer amongst all these German powerhouses.
"It seems wrong to feel disappointed but I can't help it because we were so close to a podium, a third place is so much more than a fourth place. So near and yet so far.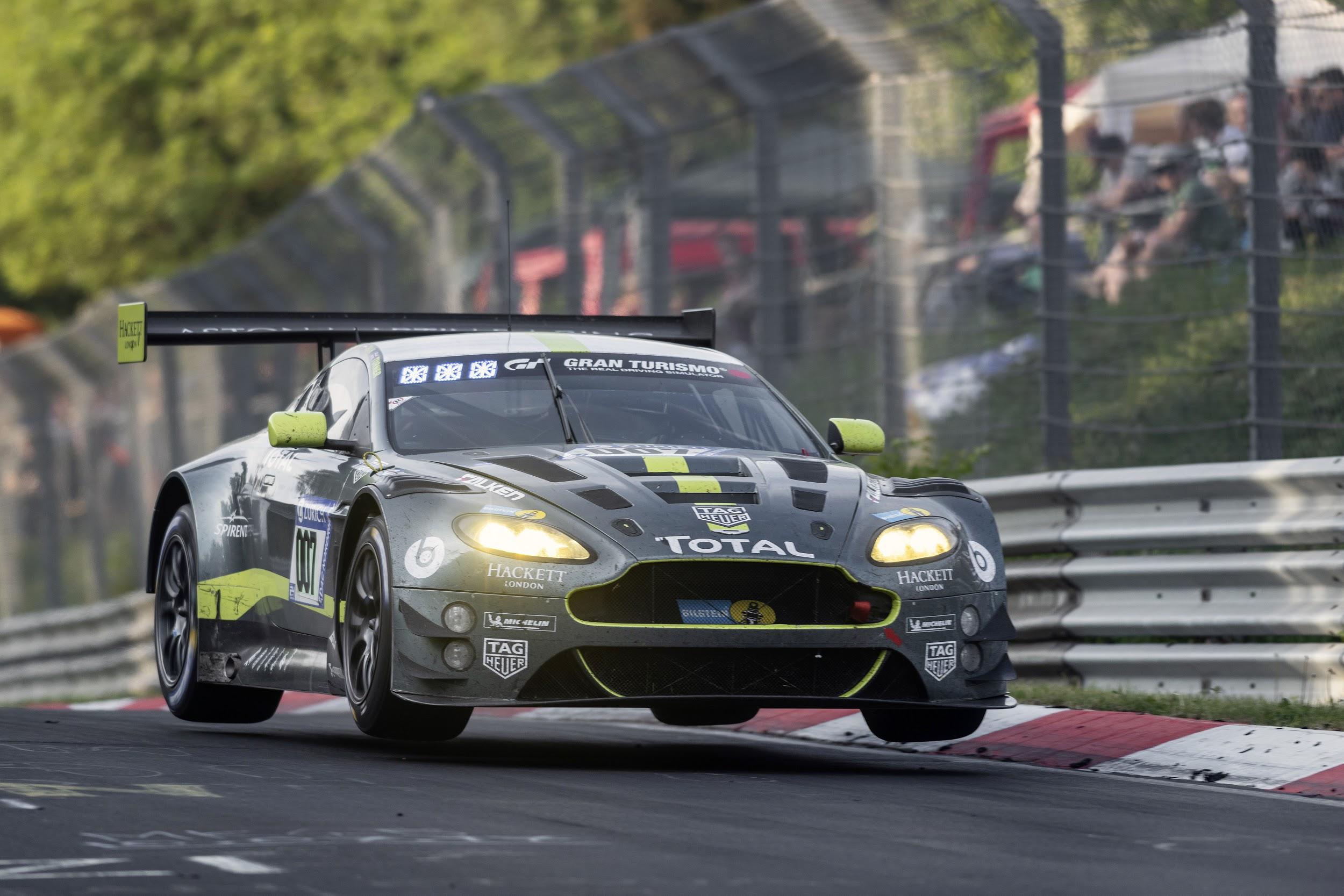 "The positives are that the car didn't spend a second for unscheduled repairs, no driver made a mistake, everything went perfectly and with a bit of luck from the Code 60s, the tyre calls and the weather and the red flag that really impeded us over we could have been third. It was great fun and we gave all the fans something cheer."