Aston Martin reveals a race inspired DB11 AMR
Inspired by the Aston Martin Racing division (AMR).
0-100kph time of 3.7seconds and a top speed of 335kph
A twin-turbocharged V12 capable of producing 640 bhp
Aston Martin has just sent the DB11 to the gym for a workout courtesy of its motorsports division, Aston Martin Racing. (AMR). The result is the DB11 AMR using its twin-turbocharged 5.2 litre V12 to produce 640 bhp and 700 Nm of torque. A new 0-100kph time of 3.7sec and a top speed of 335kph is achievable.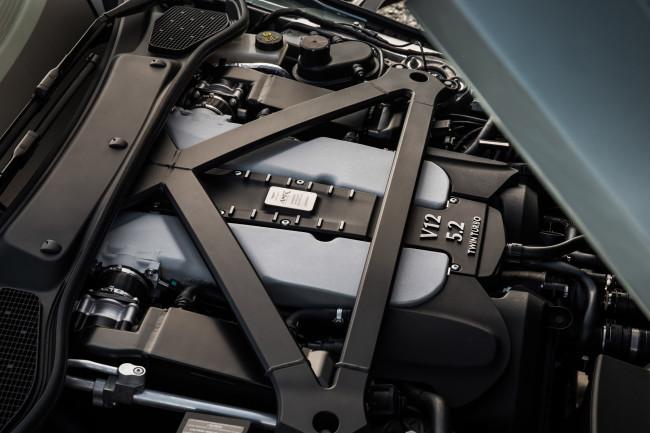 Additionally, the DB11 AMR receives revised suspension geometry for better handling, a re-tuned ZF eight-speed automatic gearbox as well as a less restrictive exhaust system, giving the car a racier tone.
Exposed carbon fibre, and replacement of the chrome with darker (yet glossy) elements signify a more aggressive look in tune with the DB11 AMR theme. As can be expected, personalisation is available including customized matching tailored luggage.
For those keen racing fans, there is a limited signature edition in stirling green and lime livery imitating the race car theme. This DB11 AMR signature edition will be limited to 100 units worldwide.