Bentley partners with German pen brand Faber-Castell
Bentley today launches a special collection range of writing instruments with luxury brand Graf von Faber-Castell.
The "Graf von Faber-Castell for Bentley" collection comprises exquisite pens and matching accessories. The collection includes three ranges, all jointly designed, developed and launched by Graf von Faber-Castell in close partnership with the Bentley styling team.
The fountain pens, rollerball pens and ballpoint pens share many of the key design cues identified in Bentley models. For example, the pen cap is finished with the typical knurling found in cars and the distinctive Bentley "B". The characteristic diamond pattern can be found as a fine guilloche on the shaft – an ergonomic and aesthetic enhancement. The front and corner pieces are highly polished, reminiscent of the striking metal elements of the luxury marque.
The colours of the writing instruments also reference exclusive Bentley colours: modern shades such as dazzling "Sequin Blue", anthracite "Tungsten" and shimmering "White Satin".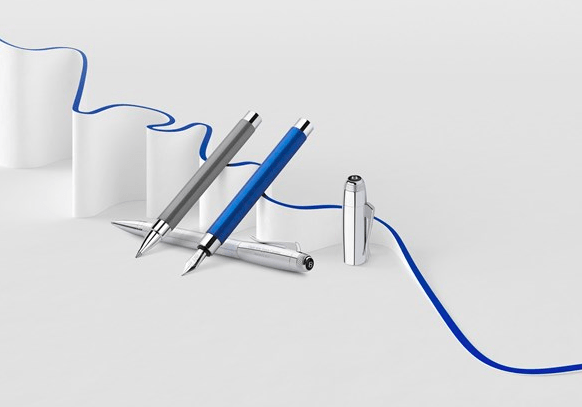 At the same time, the typical design elements of the Graf von Faber-Castell Collection are also recognisable: the solid sprung clip, platinum-plated surfaces and understated styling – a wonderful combination of elegance and pace, perfectly topped off by a case made of fine Italian calfskin, hand-sewn like the interior of a Bentley.
From September 1 2018, the new "Graf von Faber-Castell for Bentley" collection will be available worldwide in Graf von Faber-Castell stores, department stores and specialist shops, online and in selected Bentley retailers. Over the coming year, the collection will be expanded to include additional ranges of writing instruments.