Ferrari 488 Pista Spider unveiled at Concours d'Elegance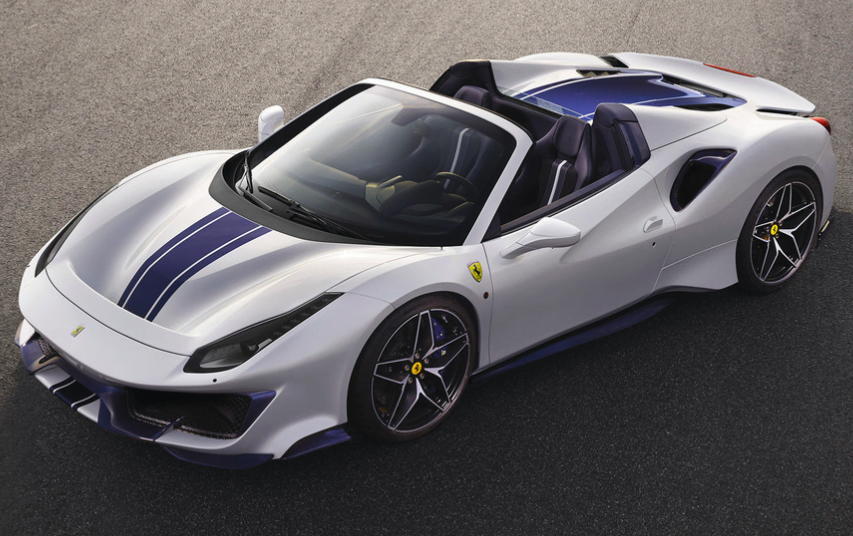 The Ferrari 488 Pista Spider, has been unveiled during the world-famous Concours d'Elegance® at Pebble Beach in California.
The Ferrari 488 Pista Spider is the 50th drop-top model from the Prancing Horse and a premiere in the US was a natural choice given that, ever since the 1950s, North American clients have always been keen connoisseurs of high-performance convertibles.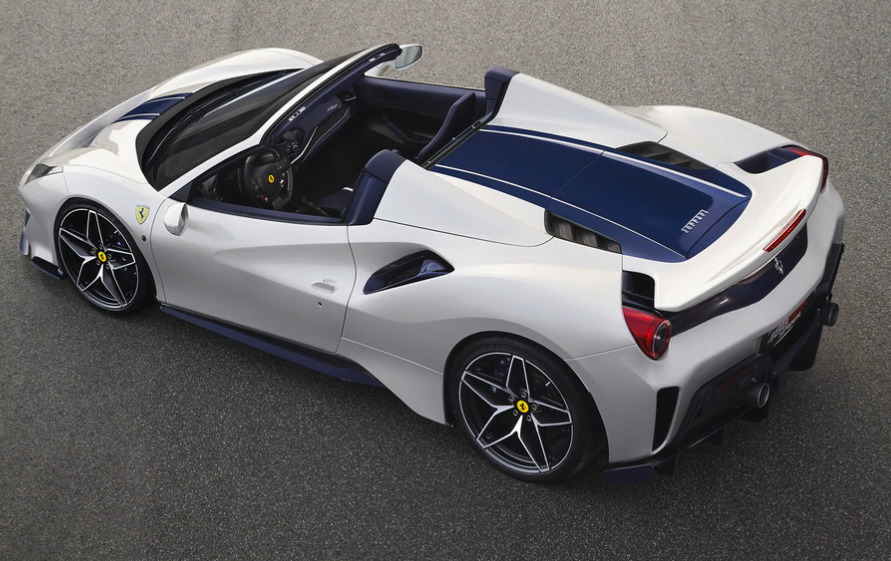 The new car sets a new benchmark for Ferrari for spider performance with its 3902cc twin-turbo V8 unleashing 710 bhp and combines that power with increasing torque at all engine speeds for continuous and unending acceleration all the way to the red line. The Ferrari 488 Pista Spider represents the natural development of the defining design of the coupé version. The Ferrari designers' primary objective was to maintain unaltered the perfect marriage of aerodynamic efficiency, purity of form and racing spirit.
The philosophy that imposed an uncompromising choice of materials for the bodywork is also revisited in the interior solutions, with weight being saved by the use of lightweight, pared-back components. As well as the generous use of carbon-fibre and Alcantara® throughout, the carpets have been replaced by patterned aluminium foot plates and the driver's-side door handle is now a simple strap.

The vehicle dynamics honed for this Special Series 8-cylinder convertible deliver a combination of razor-sharp acceleration, braking efficiency, lightning-fast gear shifting, precision steering, grip, stability and superb handling. This was achieved thanks partly to the new lateral dynamics control system, the Ferrari Dynamic Enhancer (FDE), which makes on-the-limit driving more intuitive, controllable and predictable.
The car features new diamond-finish 20" alloy wheels with a novel 10-spoke star-effect interpretation of Ferrari's traditional mid-rear engine berlinetta-style rims. Also available are the optional one-piece carbon-fibre wheels which offer a 20% weight reduction over the standard forged alloys.