'Michael 50' exhibit honoring Schumacher launched at Museo Ferrari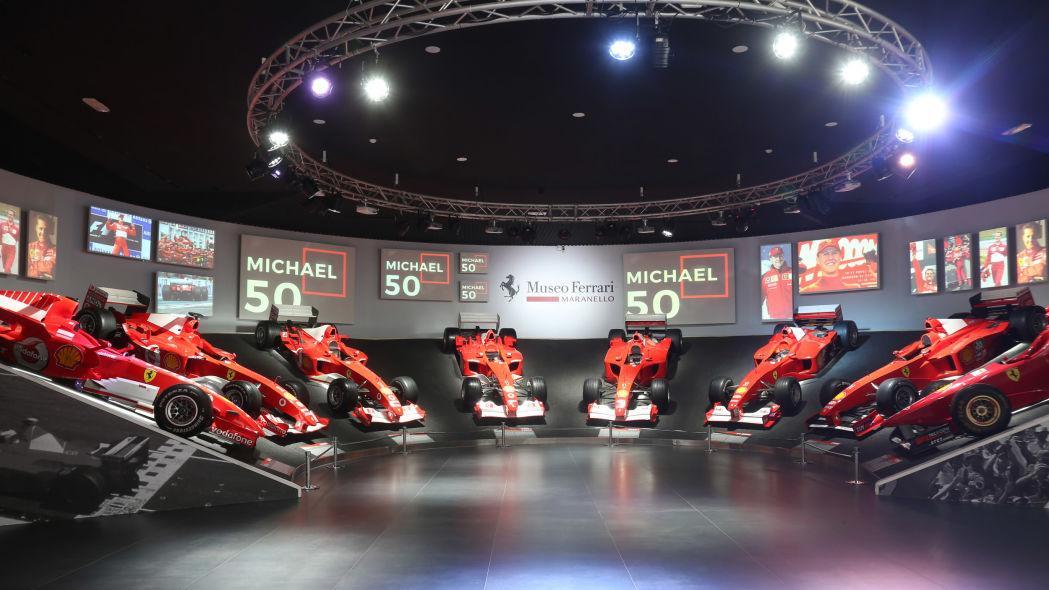 Michael Schumacher turned 50 years old on Thursday, January 3, 2019. To celebrate the racing legend, Museo Ferrari opened an exhibition that explores his impact and accomplishments throughout his personal life and racing career.
Named "Michael 50," the exhibit is now open in Maranello. The driver raced his way to seven world titles, 91 first-place finishes, and 155 podiums. Ferrari is displaying many of the cars Schumacher raced in, including the 1996 F310, the 1999 F399, the F1-2000, F2002, F2004, and the 2006 248 F1.
In addition to race cars, the display also highlights some of the road cars that Schumacher worked on as a developer after he left Formula One. Using his knowledge and experience, he helped shape the dynamics of the 2007 430 Scuderia and the 2008 California.