Maserati Heritage
Officine Alfieri Maserati SA was founded in Bologna, Italy, in December 1914 by the brothers Alfieri, Ettore, and Ernesto Maserati. Spark plugs were the company's first major product, and during World War I Maserati made the devices for aircraft engines. The Maserati emblem, modeled from the trident held by Neptune in a statue in Bologna's Piazza Maggiore, was designed in 1920 by Mario Maserati, a fourth brother not otherwise connected to the company. Alfieri Maserati drove race cars for other manufacturers before settling down with his brothers to produce the first Maserati automobile, a race car named the Tipo 26 for the year of its debut. The most remarkable Maserati of the 1920s was the V4, a 16-cylinder race car that was clocked at 154 miles (248 km) per hour in 1929.
The Italian driver Tazio Nuvolari won races for Maserati in 1933 and 1934, driving the eight-cylinder 8CM model. In 1937 the surviving Maserati brothers sold the company to the Modena industrialist Adolfo Orsi but remained with the business for about 10 years afterward
After the war Maserati expanded its product line to include sports cars and gran turismo, or grand touring (GT), vehicles. A GT is a luxurious performance car, roomier than a sports car and better suited for long trips. The first Maserati GT was the A6 500, which went into production in 1948 with a six-cylinder engine and bodywork by Battista ("Pinin") Farina of Turin. Maserati continued to build racing cars, however. The Argentinian driver Juan Manuel Fangio won the Formula One Grand Prix world championship in 1957 in a Maserati.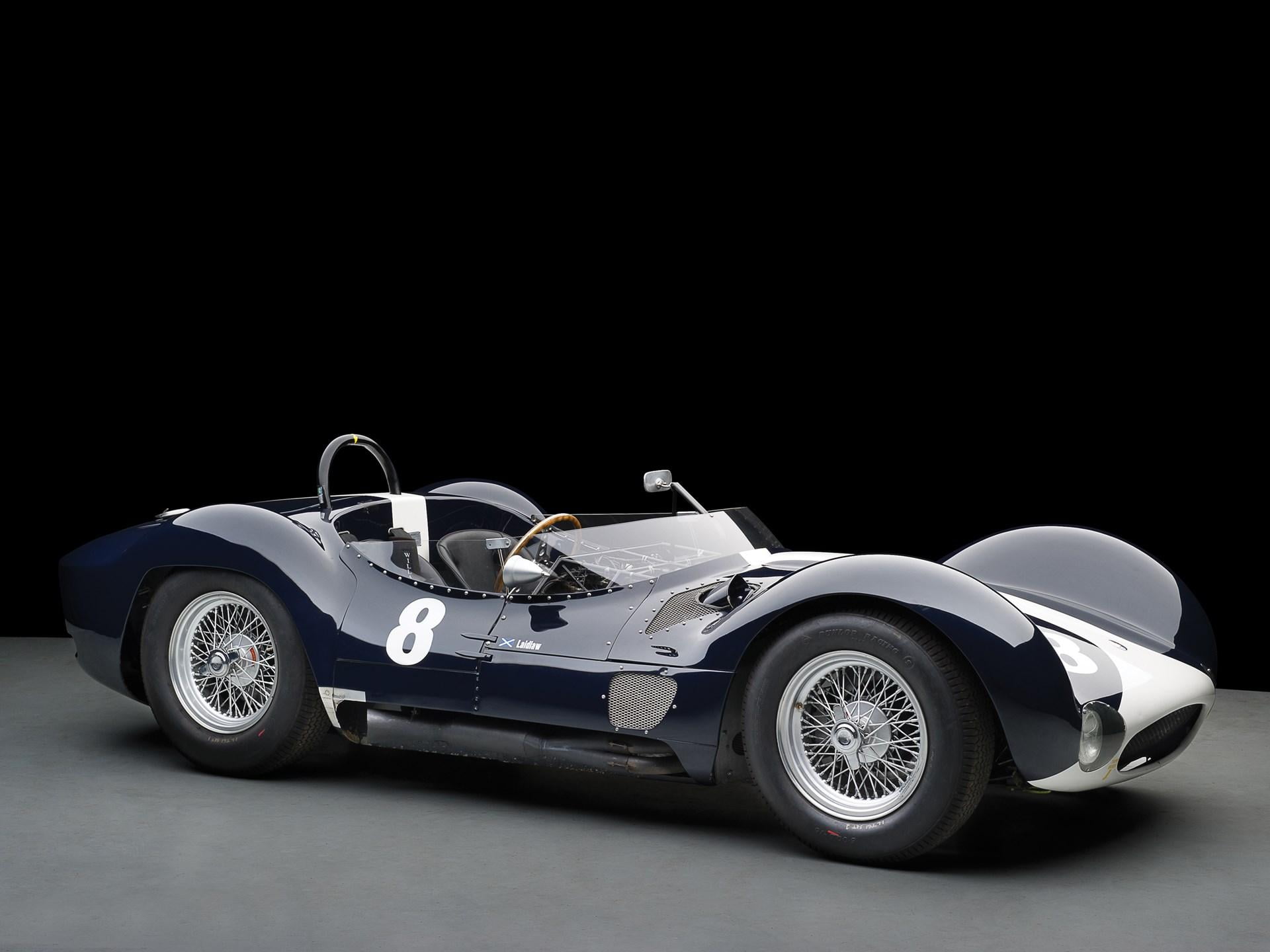 Maserati's premier sports car of the 1960s was the Tipo 60 "Birdcage" and its successors. The car got its nickname from the appearance of its welded tubular chassis. One of the company's most successful models was the 3500 GT, a coupe that debuted in 1957. Maserati's first Quattroporte (four-door) model appeared in 1963, and the original Maserati Ghibli, a coupe named after an African wind, was first offered in 1967.
Maserati was purchased by the Argentinian industrialist Alejandro de Tomaso in the mid-1970s. The Biturbo, introduced in 1981 as a coupe with a twin-turbocharged engine, later became Maserati's best-selling line of cars.
Fiat, Italy's leading carmaker, acquired Maserati from de Tomaso in 1993. In about 1997 Fiat turned management of Maserati over to Ferrari, a former rival that Fiat also controlled. After about 10 years' absence, Maserati re-entered the American market in 2002 with the Spyder, a convertible based on the 3200 GT coupe that had been available in Europe since 1998. In 2005 Fiat took Maserati away from Ferrari and grouped it with Alfa Romeo, another Fiat property. Maserati then became the designated luxury brand of Fiat, which became Fiat Chrysler Automobiles in 2014.