Maserati Unveils One-Of-A-Kind Paper Art Installation Of Its Iconic Model — Ghibli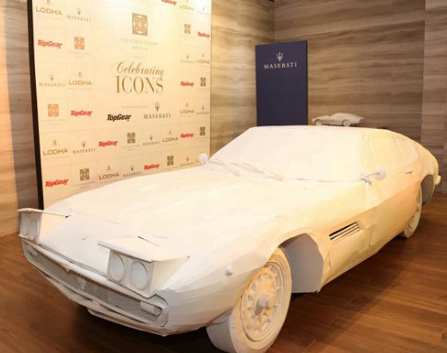 One of a kind model made from paper

Capturing each minute element of the iconic Ghibli design

45 days to construct this masterpiece
In a case of showcasing Italian Excellence, Maserati has just unveiled another Masterpiece in honour of its iconic model - the Maserati Ghibli from the late 60's and early 70's. Created from paper, this masterpiece took 45 days to create by Cocktail Art Co.
More specifically, this 1967 model life size paper installation also showcases the beauty and freedom of Italian design showcasing each and every design element with extreme detail.
To show you a comparison of the Mark "1" version, do check out the image below and observe the uncanny resemblance between the real car and its artistic paper version.