2019 Mercedes-Benz A-Class Saloon global debut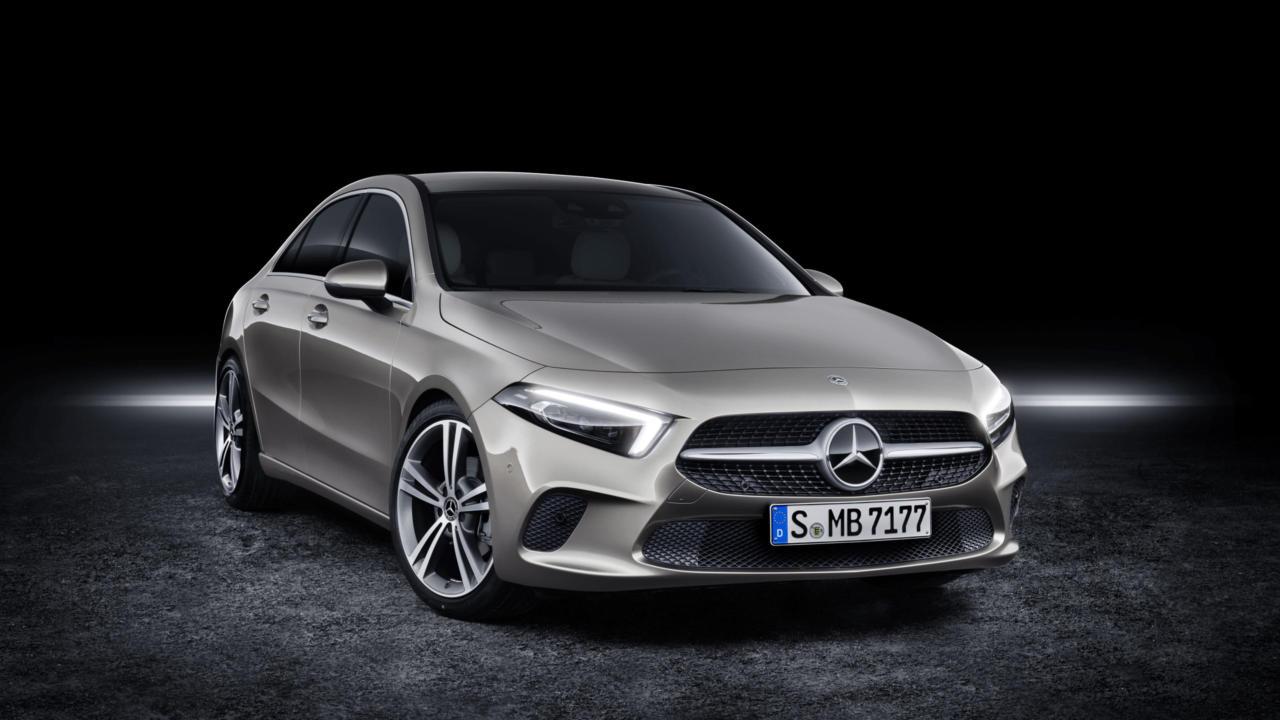 Mercedes-Benz has just introduced the 2019 A-Class sedan. The global debut of the company's entry-level sedan took place in the U.S. The new 2019 Mercedes-Benz A-Class claims to be the most aerodynamic sedan with a drag coefficient of 0.22. Production of the new 2019 Mercedes-Benz A-Class Sedan will commence at the Mercedes-Benz Rastatt Plant in Germany in 2019 with orders set to begin later this year.
The 2019 Mercedes-Benz A-Class Sedan will be available as an A220 two-wheel-drive and as an A220 4MATIC in four-wheel-drive. Both variants will come equipped with a 2.0-litre inline-four cylinder turbocharged engine that produces 188 hp along with 300 Nm of torque respectively. Both trims come with a seven-speed paddle-shift transmission and the top speed is pegged at 210 kmph.
The interior of the new 2019 Mercedes-Benz A-Class gets 64 colours of optional ambient lighting. The stylish sedan receives the company's latest infotainment system called MBUX that comes with advanced voice-recognition control and a choice between two fully free-standing high-resolution cockpits. Interestingly, the drivers address the system by saying, "Hey Mercedes" and then mentioning their setting preferences.
Mercedes' safety and crash avoidance systems have been retained in the new model that includes all of the autonomous driving systems adopted from the flagship S-Class sedan.