One-off Project Gold Porsche revealed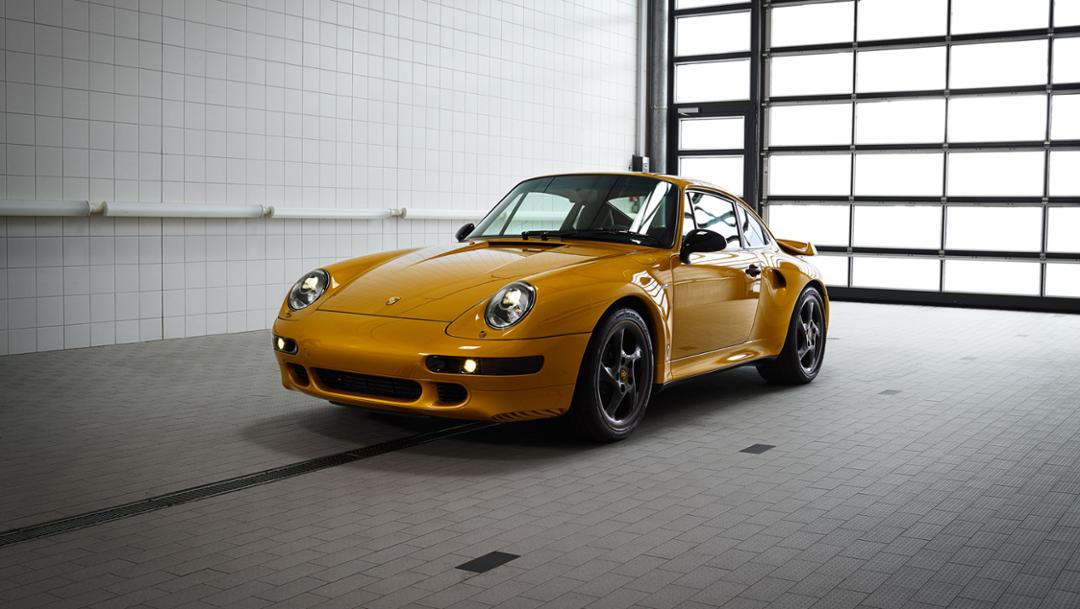 Porsche has revealed a one-off 993 Turbo, built from an original bodyshell using all-new parts from its Porsche Classic division. Project Gold – officially a 993-generation 911 Turbo S badged 'Classic Series' – is a one-off, track-only restomod, in which the bodyshell is the only original part carried over.
The rest (6500 parts) were made recently by the Porsche Classic division, including its 444bhp twin-turbo 3.6-litre flat six engine, four-wheel drive system and gearbox.
Finished in gold paint, the car pays homage to the recent 911 Turbo S Exclusive Series. A black and gold theme runs throughout the car, with black upholstery and gold stitching, and black wheels with gold accents.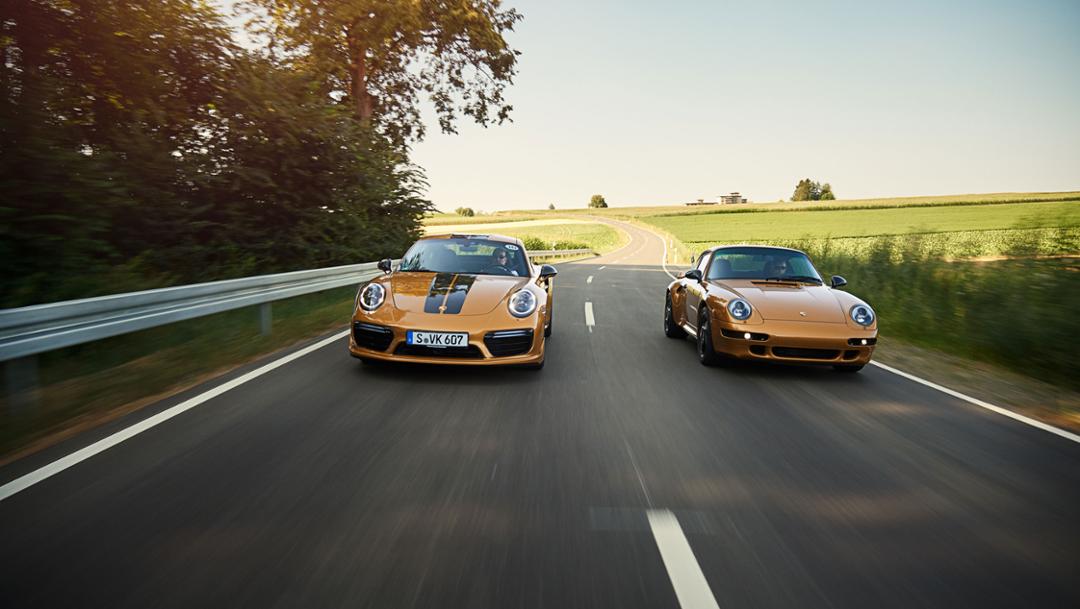 With an identical engine to the original 993 Turbo S's, Project Gold has identical performance figures, with a 0-100kph time of 3.7sec. Only 345 Turbo Ss were originally produced, making Project Gold number 346. It also has a '1 of 1' plaque announcing its one-off status on the interior.
This very special Porsche will be be sold at auction by RM Sotheby's in October.