Rent and Share Porsche pilot program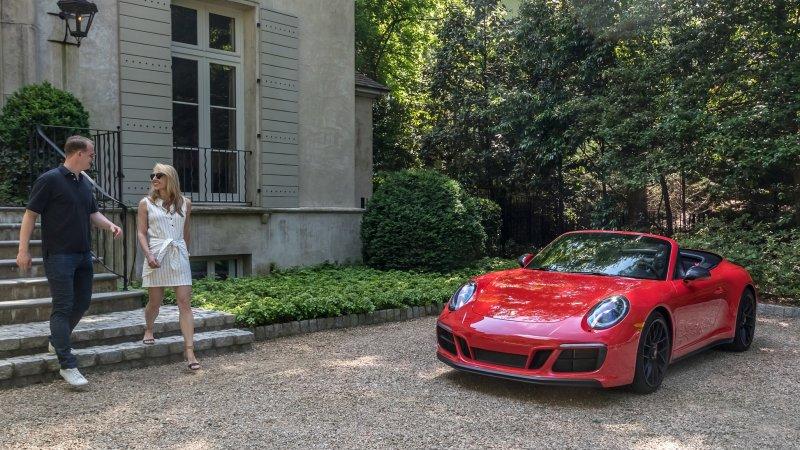 In order to make it easier for people to drive a Porsche, the company has launched two new pilot programs in the United States, giving people the opportunity to drive one without having to purchase or lease a vehicle.
Following the introduction of the monthly-based Porsche Passport, the German marque recently launched a new program called Porsche Drive and is available in Atlanta only. Unlike the passport which is a monthly subscription, Drive is similar to an on-demand car rental service. The cars are delivered to customers with a full tank of gas and has a minimum rental time of four hours. Porsche's entire model lineup in available to choose from with price varying per vehicle.
The other program is called Porsche Host and is a collaboration with the car-sharing company Turo. Unlike Porsche Drive, Porsche Host is only available in San Francisco and Los Angeles. Furthermore, the cars available for rent are personally owned units unlike the Drive and Passport programs which use factory units. Furthermore, the vehicles available in the Porsche Host program belong to customers who have been 'specially trained' on how to provide the Porsche experience.
Those interested may book for a Porsche using the Turo app or website for a day, a month or even longer.
Luxury Motor Press thinks:
With the recent introduction of subscription services by Luxury Car Manufacturers, this seems like a natural extension. Although, we remain a bit skeptical on the concept of using customer units and consider it to be an interesting option to observe and see how well it will be managed.
Tell us what you think of the idea of renting someone else's Porsche for a brief period of time in the comments below.