BMW Motorrad launches its track only 215 hp HP4 race bike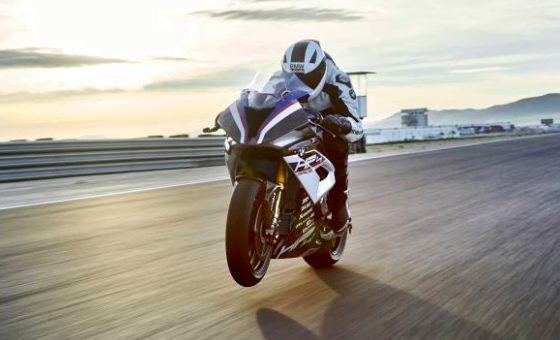 BMW has taken its popular S 1000 RR's dynamics to the next level with the unveiling of its track-only HP4 Race edition. Limited to 750 units globally, the motorcycle is now available in India at a price of INR 85 lakh (ex-showroom pan-India). The justification for such a price tag? The details below might help better understand and appreciate the level of detail and technology implemented in such a performance machine.
For starters, BMW Motorrad has created a complete carbon fibre frame that weighs just 7.8kg. Carbon fiber even makes its way down to the wheels. Here, BMW has used a "braiding" process, which essentially means the entire fabric structure is wrapped by machine in one piece. They are 30 percent lighter than the forged aluminum wheels. The monocoque frame features a self-supporting subframe, and a three-stage seat height adjustment function.
A 999cc inline 4-cylinder racing engine producing 215hp at 13,900rpm and 120Nm at 10,000rpm is mated to a close-ratio 6-speed gearbox. In rider mode (activated when you click to first gear), the display shows things like lap time, traction control setting, engine brake control setting, and more. The 2D data recording system records lap times through GPS, and is designed to be used with additional sensors for things like brake pressure and suspension travel.
"Standard" electronics include Dynamic Traction Control (DTC) with an adjustment range of -7 to +7, Engine Brake (EBR) with an adjustment range from -7 to +7, and Wheelie Control, with an adjustment range from level 1 to 5. Launch control and a pit lane speed limiter are standard equipment as well.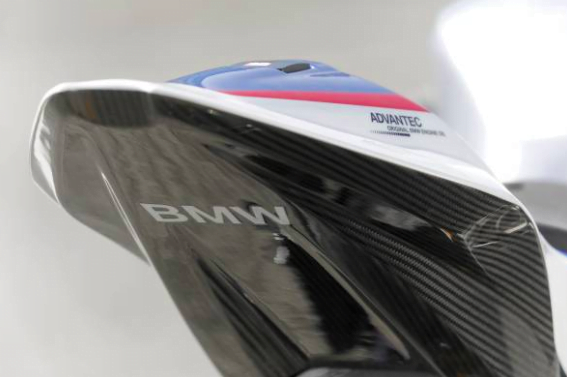 Luxury Motor Press thinks:
This technological masterpiece helps us better understand the direction of future motorcycles and is a fantastic sign of things to come.