Moto Guzzi V7 III limited unveiled in France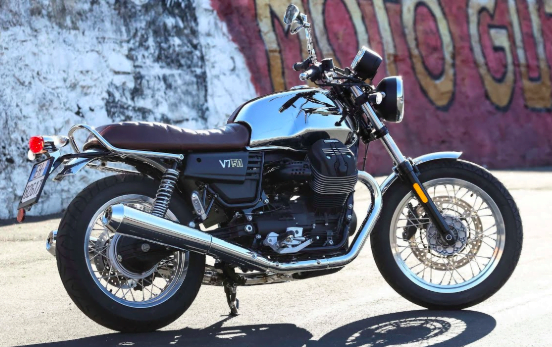 A uniquely classic look making this a special version of the 'Seven-Fifty'
Combines classic looks with modern materials
Limited to 500 units
Moto Guzzi unveiled the new Moto Guzzi V7 III Limited, the most recent stylistic interpretation of the renowned "seven-fifty" from Mandello at the traditional wheels and waves event.
The numerous chromium plated parts are reminiscent of the purest Classic world, beginning with the chromium fuel tank, "wrapped" on the top under a black leather vintage-look strap. On the sides, the Moto Guzzi eagle is done in a particular burnished finish: after all, black is another recurring element on the V7 III Limited, from the alloy wheels to the saddle with "old school" stitching, as well as the typical pattern of carbon fibre, the material used for the front and rear fenders and the side panels.
Having a refined look and new age materials to complement its vintage elements, this limited edition Moto Guzzi will certainly appeal to a unique and passionate rider.