Pope Francis auctions his blessed Lamborghini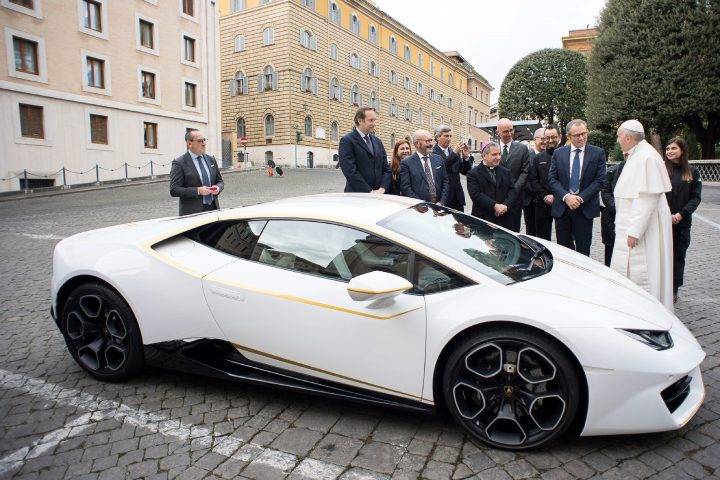 A Lamborghini Huracan gifted to Pope Francis has now been auctioned for a sum of €715,000. A sizeable portion of the proceeds from the auction car will be used to rebuild housing and public structures in Nineveh Plain, Iraq, where ISIS fighting has led to extensive damage.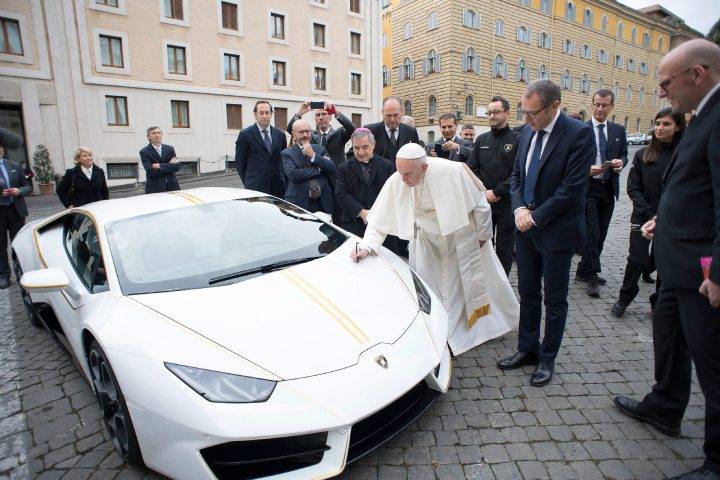 This customised coupe has a distinct look and is painted with a shade of white called Bianco Monocerus, with gold leaf stripes painted in the colour Giallo Tiberin. The two shades pay homage to the Vatican flag.