A rebuilt 1959 Maserati Birdcage headed to auction
The Maserati Birdcage race cars designed by Giulio Alfieri in the late 1950s and early '60s represented a revolution in sports car design. An intricate tubular space frame chassis made from about 200 thin tubes welded together, which garnered the cars the Birdcage nickname. Such a design yielded an extremely light chassis that offered exceptional torsional rigidity.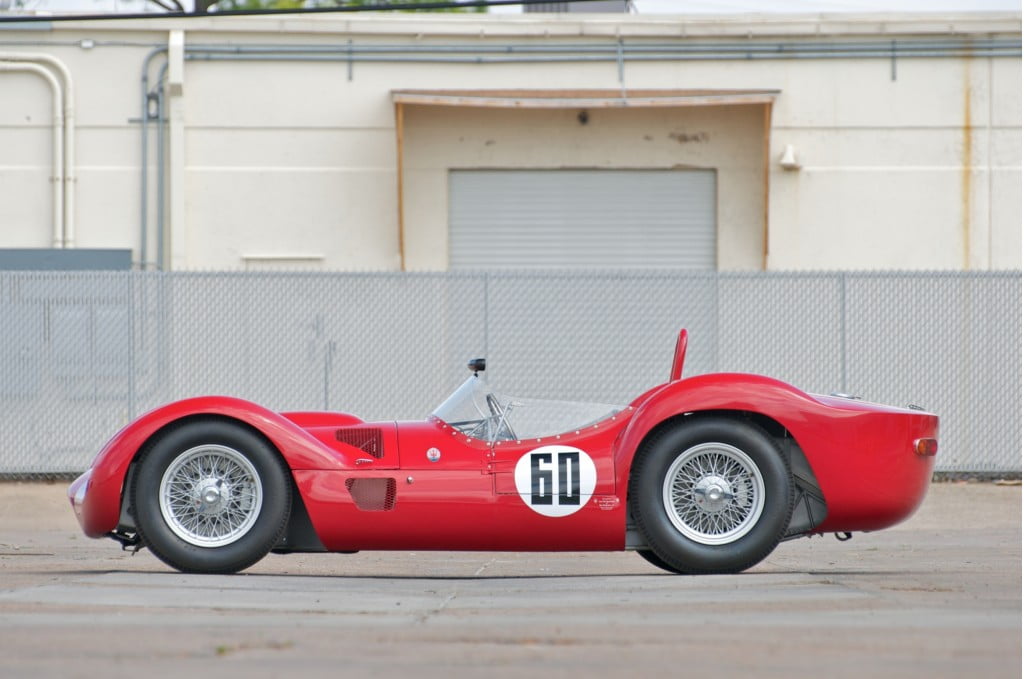 The first was the Tipo 60 of 1959, which featured a 200-horsepower 2.0-liter inline-4. Then, at the suggestion of legendary British racing driver Stirling Moss, a more powerful 250-hp 2.9-liter inline-4 was added that same year, resulting in the Tipo 61. Just 17 Tipo 61s were built, including one Tipo 60/61 conversion.
One such example will be heading to Coys auction event in Germany between Aug 3-5. It's a rebuild of the Tipo 61 bearing chassis No. 2459 that was destroyed in a crash in Daytona in 1962, with the work done by the experts at Steve Hart Racing using a number of parts from original Tipo 60 and Tipo 61 cars, hence its Tipo 60/61 classification. Because of the quality of the work done on the car, especially in regards to original construction methods used, it has FIA clearance to compete in historic racing events.