Six Classic Maserati's showcased at RM Sotheby's London
A stunning collection of six rare Maseratis are to be made available in individual bidding lots during RM Sotheby's London Auction on September 5. Many of the examples have been restored and reside in excellent condition.
Leading the collection is an Allemano-bodied 1962 Maserati 5000 GT, presented in red with contrasting black leather interior. A matching engine numbers specimen, the 5000 GT was originally sold in 1964 to Alfredo Belponer – the owner and president of the Scuderia Brescia Corse Racing team.
In the 1970s, the 5000 GT is believed to have belonged to Joe Walsh, lead singer of legendary rock band The Eagles. The Maserati then landed in Seattle with custodian Ken McBride, who restored the vehicle before it went on display at Pebble Beach in 1999. The GT was sold to Hong Kong based collector Ian Wade in 2002, who kept the vehicle on UK soil as part of his collection before selling on to the current owner.
The estimated final price is £1,000,000 – £1,200,000.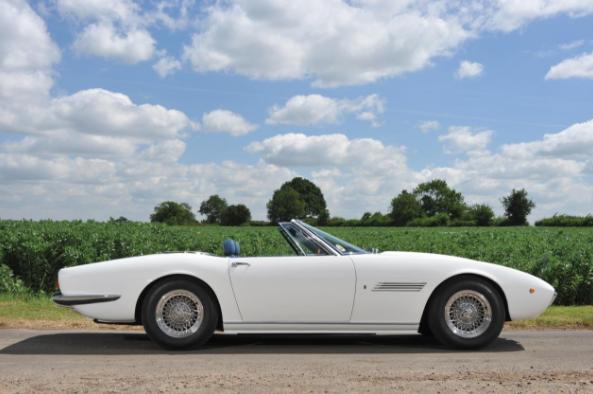 Next on Bonham's exotic Maserati showcase is a seldom-seen 1972 Maserati Ghibli SS 4.9 Spyder. As a factory right-hand-drive example, chassis number AM115/S49 1251 remains rarer than an honest Brexit politician, and it even has its original engine! It's believed to be one of only four built.
Estimated to be valued between £850,000 – £1,150,000.

Offered alongside the Spyder are a pair of Ghibli SS 4.9 Coupes. Firstly, a 1970 model reportedly owned by various well-known Australian car collectors – including long term owner Peter Garret – is presented in Rosso Rubino. The car underwent restoration in 1994, followed by another substantial recent renovation by marque experts McGrath Maserati. Currently in rude health and offered in the original left-hand-drive configuration, the estimate sale price rests between £200,000 - £240,000.
The other Ghibli SS 4.9 Coupe is a rare vehicle. Leaving the factory as a 1971 factory right-hand-drive model, the paintwork is finished in its distinct, original 'Verde Gemma' color with tan interior. This Ghibli SS 4.9 Coupe has undergone a restoration at McGrath Maserati and is estimated to sell between £220,000 to £260,000.
A 1974 Maserati Quattroporte with Coachwork by Frua originally delivered new to the Aga Khan, current Imam of Nizari Ismailism, will also be heading under the hammer. Built to special order for the millionaire philanthropist and spiritual leader, Maserati themselves had the car transported to coachbuilder Pietro Frua, where designers took six months to craft the bespoke bodywork. A design of which was applied to only one other vehicle experts estimate a £150,000 - £200,000 auction price.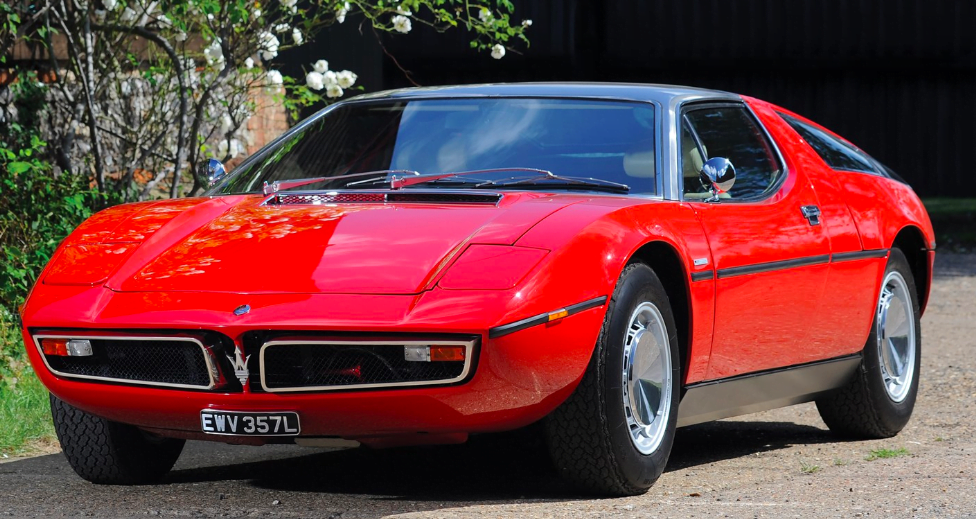 The sixth car in the collection is a 'Rosso' red 1972 Maserati Bora. Also with matching engine numbers, this specimen is right-hand drive and carries a pre-sale estimate of £125,000 - £175,000.
This private collection of Italian exotica offers collectors the chance to acquire something truly rare from Maserati's unique history.