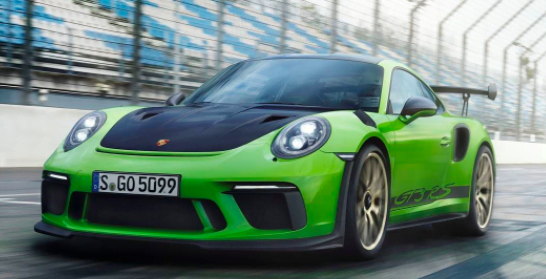 Pure track pleasure with 513 bhp and a 0-100 kph time of 3.2 seconds

Optimised aerodynamics and light-weight materials including the classic GT spoiler

Prices begin from INR 2.74 Crore (ex-showroom)
Shortly since launching the Porsche 911 GT3 late last year, Porsche has now made available an even purer track specific car; the 911 GT3 RS. Shortly before its official unveil at the Geneva Motor Show which takes place soon, customers in India have the opportunity to place their orders.
The RS performance characteristics are achieved via further refining and combining the performance-orientated engine with a running-gear setup featuring re-calibrated rear-axle steering.
Powering the GT3 RS is a 4-litre motor which produces 513 bhp and it's quick on its feet too. The 911 GT3 RS accelerates from 0 to 100 kph in 3.2 seconds, reaching a top speed of 312 kmph. This is mated to a 7-speed PDK gearbox transferring power strictly to the rear wheels.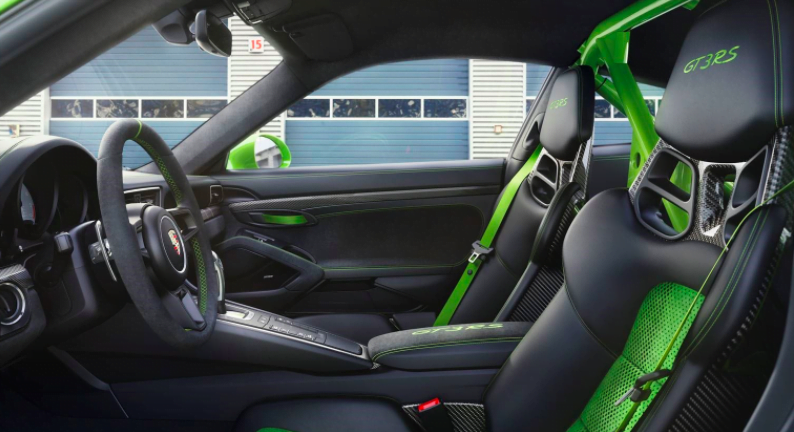 Aerodynamics have determined the design of the wide, weight-optimised body with its classic rigid rear-wing. The interior comes with full carbon-fibre bucket seats while the exterior sees lightweight door panels featuring storage nets and opening pull-loops. Reduced sound absorption materials and a new lightweight rear lid further contribute to overall weight reduction.
For the extreme enthusiast, Porsche motorsport department has created an optional Weissach package for further weight reduction. The package features additional carbon-fibre components for the chassis, interior and exterior, as well as optional magnesium wheels. In its lightest configuration, this package reduces the weight of the 911 GT3 RS down to 1430 kg.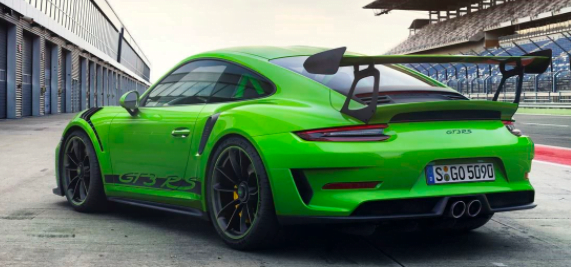 #Porsche #Porsche911 #PorscheGT3RS